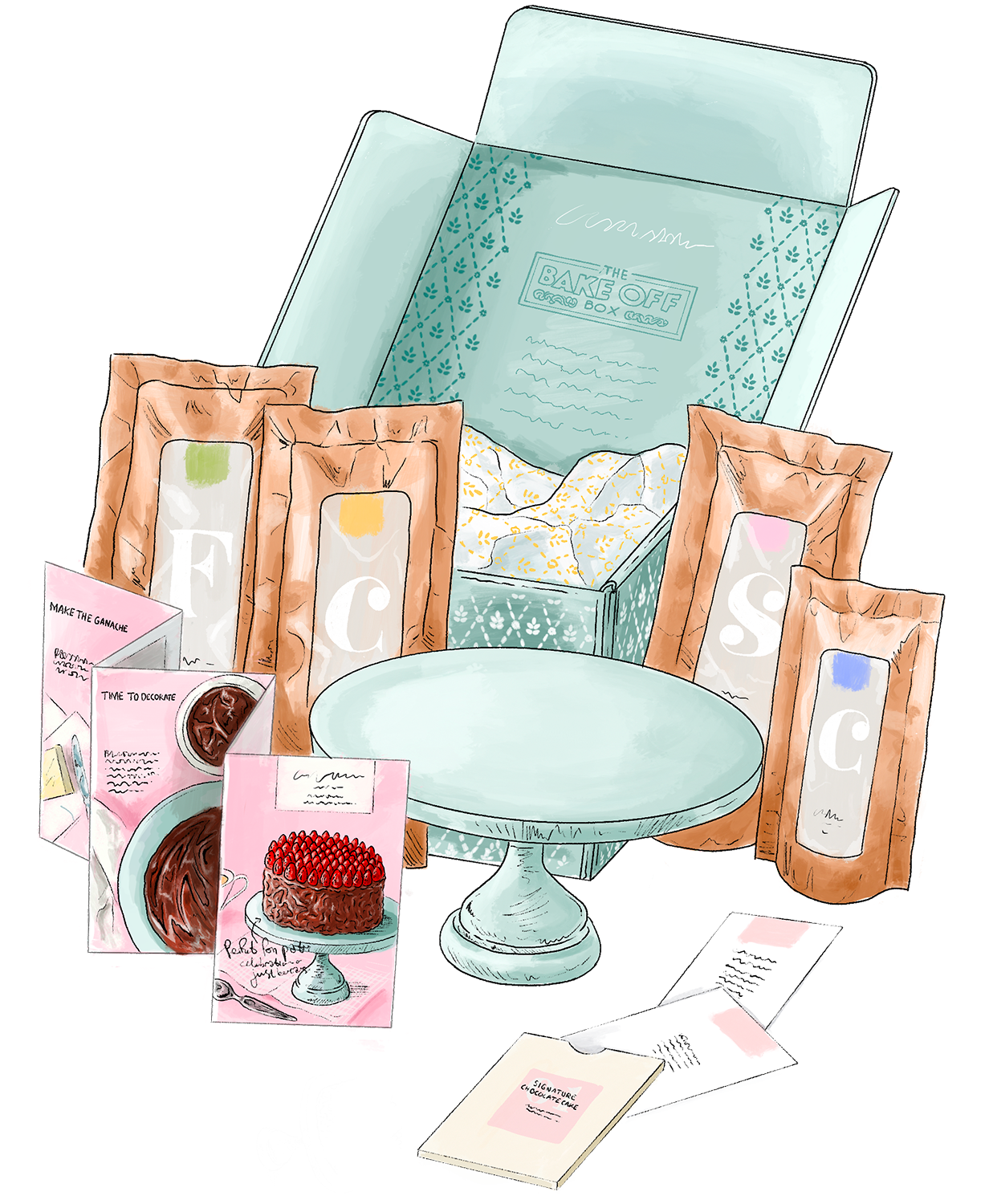 The Bake Off Box
Experience the show at home with your very own baking challenge
Available in the UK, The Bake Off Box is a monthly subscription service that delivers a recipe, specially developed by the team of baking experts behind the show, direct to your door.

Subscribers will receive an official recipe, along with carefully sourced dry ingredients and a unique, collectable piece of GBBO equipment, all contained within a beautifully designed box each month.

For each box sold, 50p will be donated to Stand Up To Cancer, the charity The Great British Bake Off supports through its series of celebrity specials.