To celebrate the launch of Bake Off: The Professionals on Sunday 6th May, The Great British Bake Off's social team handed over the reins of its Twitter account to ex-baker and new Professionals host Liam Charles. He spent his time at our virtual helm answering your questions (some more insightful than others), chewing the fat and making some pretty tough decisions that were thrown at him by the Twittersphere. Here are the 10 most important things we learned.
If he had to

choose between cats and dogs

, he'd pick puppies. A wise decision.

The

secret to a great chocolate cake is

… mayo? True story.

If he could bake for anyone, it would be

Stormzy

. And he'd make him a #MerkyCake (not to be confused with a murky cake, which is something totally different). Kudos to Bake Off: The Professionals judge Cherish Finden for the question.

There are two sides to being cool: a careful first step in your morning routine, and… '

sauce

'. Whatever that means.

It's official: Prince Harry is

down with the mandem

.

If you want to be Liam's BFF, the first step is going for

falafel

together.

His maturity is measurable by his tastes in food.

If you'd asked him a few years ago to

pick one thing to eat for the rest of his life

, it would have been a tuna pasta bake. Ask him again today and he'd go for a roast dinner.

Last year's bakers

appear to have a group chat

and we want in.

If you're ever asked a question you're not sure of the answer to, take a leaf out of Liam's book with

this failsafe response

: "Waffles, innit."

10. And, perhaps most importantly of all: Given the choice, always choose to have finger-sized legs than over leg-sized fingers… for baking purposes. *Takes long pause*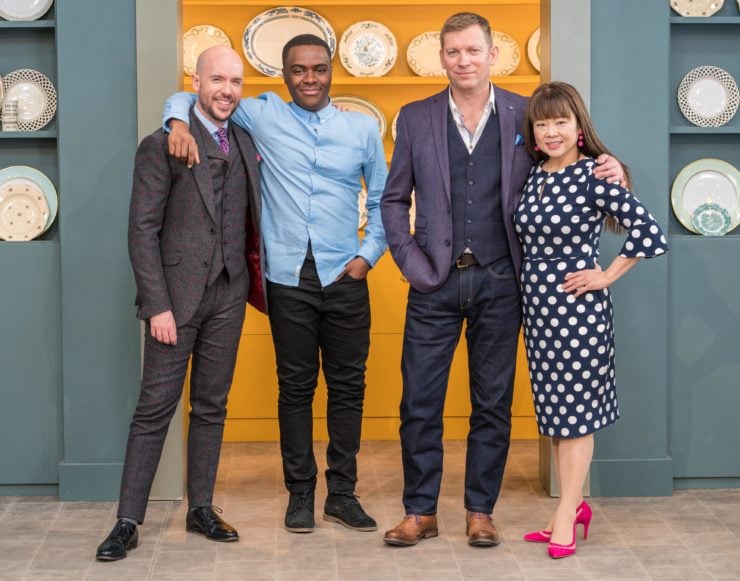 Catch Liam with co-host Tom Allen and judges Benoit Blin and Cherish Finden on Bake Off: The Professionals on Sunday evenings at 8pm on Channel 4.