About the Show
The Great British Bake Off is the ultimate baking battle where passionate amateur baking fans compete to be crowned the UK's Best Amateur Baker. Over the course of 10 episodes, the series follows the trials and tribulations of the competitors, young and old, from every background and every corner of Britain, as they attempt to prove their baking prowess. Each week the bakers tackle a different baking skill, which become progressively more difficult as the competition unfolds.
The Challenges
Signature Bake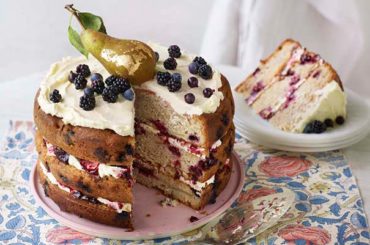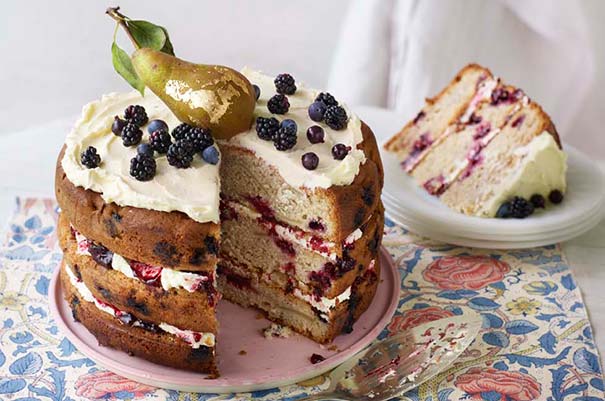 Testing the bakers' personality, creative flair and baking ability, the main challenge here is to produce something cute, rustic and altogether home-made-looking. It's in this test that the Bakers get to show off their tried-and-tested handcooked bites.
Technical Bake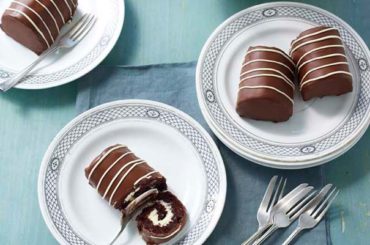 This challenge separates the wheat from the chaff. Take one basic recipe, with the same ingredients and instructions, and ask our bakers to produce the finished product… sound easy? Well, any variation on the finished product will be a result of their own technical knowledge and experience – or lack of. Bakers are laid bare in this task and this is where the pressure's really on in the Bake Off.
Showstopper Bake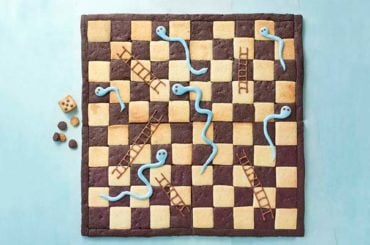 The oven gloves are off in this final challenge where the bakers are able to showcase their depth of skill and talent. The complexities of this task call for a professional standard in taste and appearance. Are they up to it? The judges will be looking for the most impressive and elaborate creations – that better taste first-class too.
The Judges
Paul Hollywood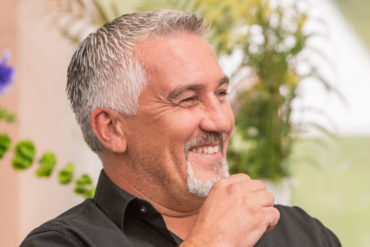 Paul Hollywood is one of the UK's leading artisan bakers. The son of a baker, Paul originally trained as a sculptor until his father persuaded him to change careers. By combining his love of sculpting and baking, Paul established himself as an innovator. During his time as head baker, Paul worked in some of the most prestigious hotels in the world, including the Dorchester in London.
He cemented his reputation as the leading authority on bread making by publishing the best-selling book 100 Great Breads in ten countries – this book has been translated into seven languages. Paul has presented his solo series, Bread in which he revealed his secrets to making breads from all over the world; & Paul Hollywood's Pies and Puds for BBC One. Paul Hollywood's British Baking came out in October 2014 and Weekend Baker launched in 2016.
Prue Leith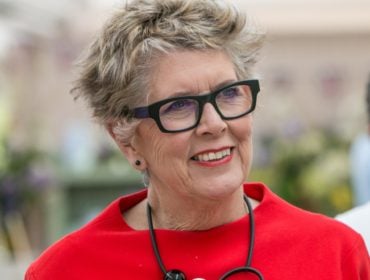 Prue Leith is one of the country's foremost culinary experts, and her distinguished career has seen her as a restaurateur, caterer, food teacher, food writer, novelist (her stories are full of food too) television cook… and even a radio cook on the Today programme.
Prue is the founder of Leith's cookery school, which has seen many thousands of students pass through its doors, including the likes of Diana Henry, Lorraine Pascale and Gizzi Erskine. Her interest in proper training and education led to involvement with endless charities to do with chef training, teaching children to cook in schools and training young people. She has set up several successful charities teaching children and young people to cook. She's had a life outside food too. She has chaired many organisations, including the Restaurant Association, Ashridge Management College, the Royal Society of Arts, 3E's (a not-for-profit education company turning round failing schools) and The School Food Trust, charged by the government to improve school meals.
She has published twelve cookery books, seven novels and a biography Relish: My Life on a Plate. She has been the cookery correspondent for The Daily Mail, Sunday Express, and The Guardian and now writes regularly for The Spectator.
Before joining The Great British Bake Off, Prue was a judge on the BBC's Great British Menu and Channel 4's My Kitchen Rules.
The Presenters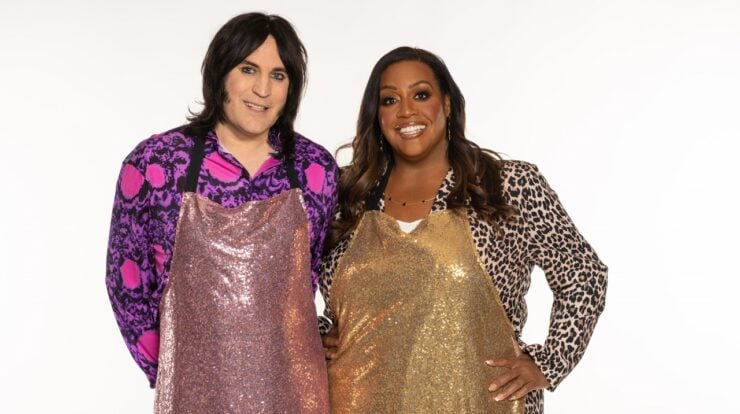 Noel Fielding
Noel Fielding is a comedy writer and performer who was educated at Croydon School of Art in South London. Noel and comedy partner Julian Barratt were nominated for the coveted Perrier Award for Best Newcomer during their Edinburgh Festival debut in 1998.
Their multi-award winning series The Mighty Boosh began as a Radio 4 series in 2001, before transferring to BBC Three. This was followed by Noel's solo series, Noel Fielding's Luxury Comedy, and the follow-up Luxury Comedy: Tales From Painted Hawaii.
Noel has appeared in various guises on shows such as Garth Marenghi's Dark Place, The IT Crowd, and How Not To Live Your Life, and as a team captain on Never Mind The Buzzcocks. Noel is also an accomplished stand-up comedian and has performed shows all over the world.
He is also the founder of the band Loose Tapestries, formed with Kasabian's Sergio Pizzorno.
Alison Hammond
Known for her quick wit and big heart, Alison first entered the Tent in 2020 as a celebrity baker on The Great Stand Up to Cancer Bake Off. She now returns, in what she says is her dream role, as co-host of The Great British Bake Off.
Alison has been a firm family favourite on ITV's daytime show This Morning since she joined in 2003, and in 2021 she became one of the main hosts, presenting Fridays, alongside Dermot O'Leary.
Other career highlights include appearing on the judging panel for two series of BBC One's hit primetime entertainment show I Can See Your Voice, which earned her a BAFTA nomination in 2022 for 'Best Entertainment Performance'; hosting the prestigious EE BAFTA Film Awards alongside Richard E Grant; being nominated in the 'Best TV Presenter' category at the 2023 National Television Awards; being a contestant on the BBC's hit show Strictly Come Dancing; appearing on ITV's flagship show I'm a Celebrity… Get Me Out of Here; and hosting BBC One's tea-time Saturday night game show with comedian Joe Lycett — The Time It Takes. In October 2021, Alison released her autobiography 'You've Got To Laugh' and in 2022 she released children's history book 'Black In Time'. And not forgetting where it all started — on the original Big Brother on Channel 4 in 2002.
Past Series
Series 1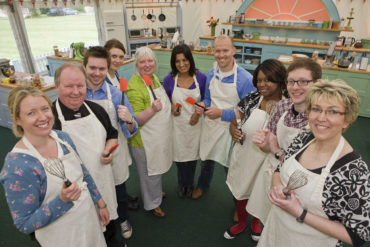 In our first series, the search began for the country's top home baker. Ten passionate cooks travelled the country, baking cakes in the Cotswolds, biscuits in Scotland, bread in Sandwich, puddings in Bakewell and pastry in Cornwall before a grand final in London. The series also traced the history of British baking: visiting local baking landmarks and discovering why we bake what we bake today. And the winner was Edward.
Series 2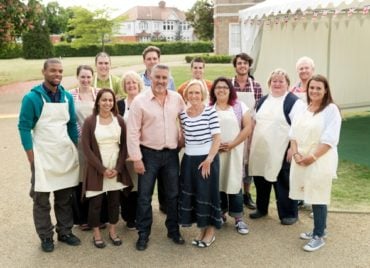 Over eight weeks, 12 of the Britain's best amateur bakers showcased their cake-baking, pastry- and bread-making and patisserie skills as they were challenged to make everything from the perfect tarte au citron to iced fingers and family pies. But only one could become Britain's Best Amateur Baker. That was the icing on the cake! All the challenges were devised and judged by legendary cookery writer and baker Mary Berry and acclaimed Master Baker Paul Hollywood. The winner was Joanne.
Series 3
Over ten weeks, twelve of the country's best amateur bakers faced challenges offered up by the King and Queen of baking, legendary cookery writer Mary Berry and Master Baker Paul Hollywood. Giving the bakers support whilst licking their mixing bowls clean were Mel Giedroyc and Sue Perkins who continued to host the proceedings. The Great British Bake Off returned for a third series with cakes, pies, breads and the odd kitchen disaster. The winner was John.
Series 4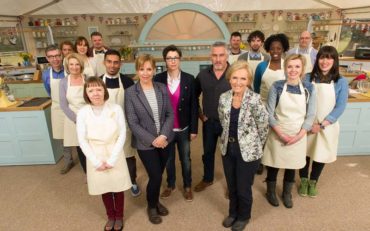 For the first time ever, the tent welcomed a baker's dozen to do baking battle. Mel Giedroyc and Sue Perkins coaxed them through their baking trials, all the while under the scrutiny of judges Mary Berry and Paul Hollywood. But with 13 bakers, at any time Mary and Paul could decide to lose not one but TWO bakers. Frances was crowned winner.
Series 5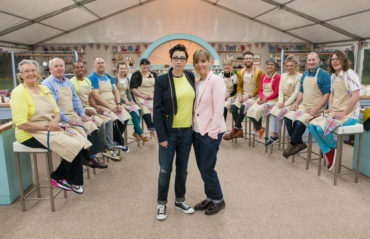 The Bake Off was back for another year, welcoming the tent's youngest-ever baker and the oldest. All 12 bakers were challenged on their baking skills from every angle by judges Mary Berry and Paul Hollywood, all the while helped – or hindered – by Mel Giedroyc and Sue Perkins. 30 challenges, 12 brand new bakers, two judges and two presenters, but there could only be one winner – Nancy.
Series 6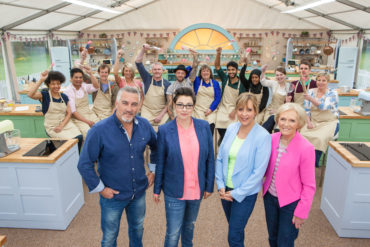 Once again 12 bakers donned their aprons and headed for the iconic tent in the heart of the British countryside. Judges Mary Berry & Paul Hollywood created 30 challenges that tested their baking prowess, creativity and skill in a bid to find the country's best amateur baker. From Victorian classics to high-end patisserie, the bakers needed a cool head and even colder hands to make it to the final. With them every step of the way were Mel Giedroyc and Sue Perkins ready to lend a hand or a shoulder to cry on. Nadiya was crowned winner.
Series 7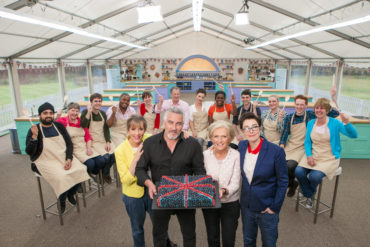 From bread to biscuits, high-end patisserie to store cupboard classics and beautiful botanical creations. The bakers had to whisk, knead, ice, roll, beat and bake week after week to make it to the final. Candice was crowned winner.
Series 8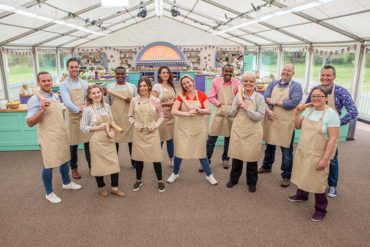 Sandi Toksvig and Noel Fielding were joined in the iconic tent by 12 of Britain's best amateur bakers – all united in their aim to impress Paul Hollywood and new judge Prue Leith. Paul and Prue set 30 brand new baking challenges. Those who didn't make the grade were asked to leave. Those who rose to the challenge were named star baker. But only one was crowned the winner of The Great British Bake Off – Sophie!
Series 9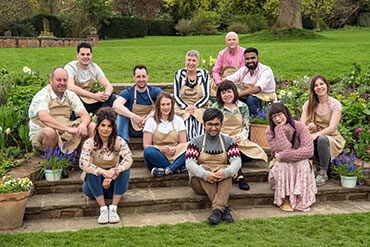 Judges Paul Hollywood and Prue Leith returned with 30 brand new challenges to test our bakers' skill, expertise and flair. From bread to biscuits, Parisian-style patisserie to Danish delights, childhood classics and beautiful vegan creations, each challenge showcased clever techniques, fabulous flavours and intricate designs. Noel Fielding and Sandi Toksvig joined the bakers every step of the way. Rahul was crowned winner.
Series 10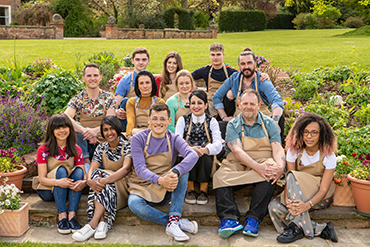 The Great British Bake Off turned 10! In our 10th year, the series saw the return of judges Paul Hollywood and Prue Leith as well as hosts Noel Fielding and Sandi Toksvig. To celebrate a decade in the tent we went one better, with a baker's dozen. 13 new bakers, 30 new challenges, but there was only one winner – David!
Series 11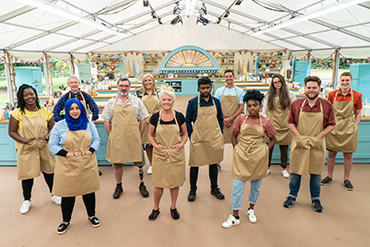 Under exceptional circumstances in 2020, the bakers entered a bubble for seven weeks in order to make the competition happen. The iconic tent remained the same, but there were 30 new challenges set by judges Paul Hollywood and Prue Leith, who were joined by host Noel Fielding and Bake Off's brand new presenter Matt Lucas. 12 bakers in the bubble, 30 challenges, but only one could be crowned winner – Peter!
Series 12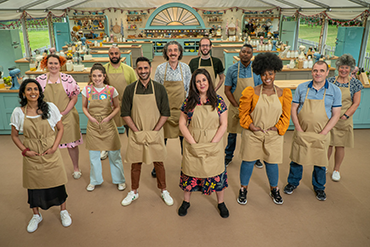 Twelve new bakers made their way into a brand new bubble as The Great British Bake Off pitched the nation's most famous tent in the grounds of Down Hall once again. Hosts Noel Fielding and Matt Lucas returned to lead the latest batch of bakers through 30 new challenges set by judges Paul Hollywood and Prue Leith. Giuseppe was crowned winner.
Series 13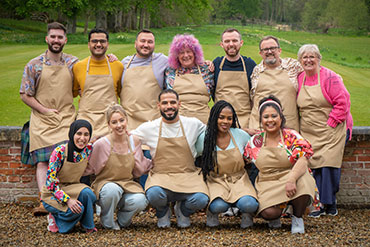 The nation's most famous tent was pitched in the grounds of Welford Park as hosts Noel Fielding and Matt Lucas returned to guide 12 new bakers through 30 new challenges set by judges Paul Hollywood and Prue Leith. However, only one was crowned the winner of The Great British Bake Off – Syabira!
Series 14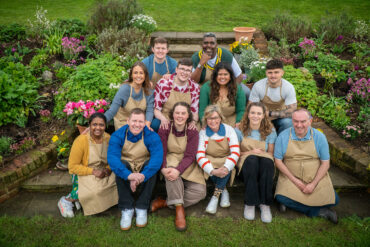 The Great British Bake Off is back! New presenter Alison Hammond joins Noel Fielding to lead the latest batch of Baker's through thirty brand new challenges set by Judges Paul Hollywood and Prue Leith. Who will be the first Star Baker and who will be the first to leave the tent?