On your marks, get set, BAKE! The Great British Bake Off is almost upon us! The ovens have been spritzed, baking trays greased and the Baking Tent fully-stocked once again with all the icing sugar our new bakers will ever need.
Mary's excited. Paul's excited, and Mel and Sue, well, they're so excited we're not sure if they'll even be able to mutter those famous six words to kick off the proceedings! Here's five reasons why you should also be dancing around the kitchen in excitement…
1. A Mary Berry Blazer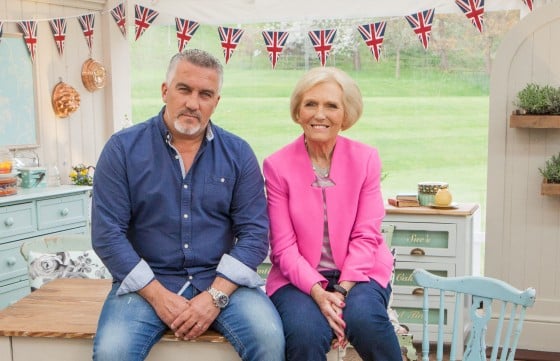 Let's face it, nobody wears a floral blazer quite like the queen of baking herself. Last series, Queen B wowed us each week with an array of colourful showstoppers, almost show-stopping enough to shadow the bakers' brazen Battenbergs sitting pretty on the cake stands below. All hail the blazer, and all hail Mary Berry!
2. Bake Off innuendos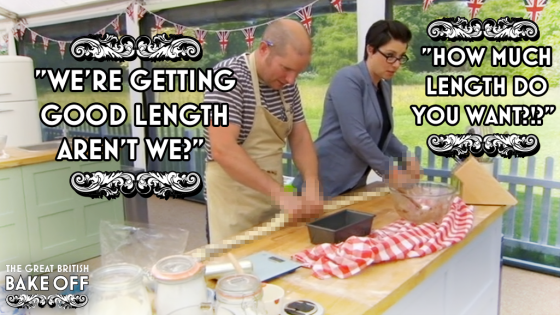 The perfect recipe for Bake Off success:  a spoonful of passion, a dash of ambition, a sprinkle of luck, and one gigantic helping of Bake Off innuendo! After all, what's The Great British Bake Off without a soggy bottom or misshapen dough ball? You filthy animals.
3. The Showstoppers…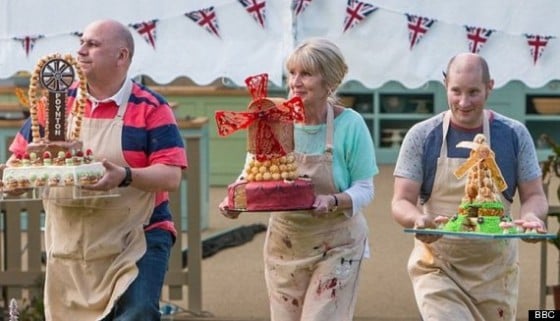 It's not a chocolate sponge, it's a towering wonder of cake, pristine sugar work and absolute chocolatey brilliance! Who can forget Nancy's Moulin Rouge inspired windmill in last year's final? Week in, week out, we're reminded just how wonderful a bakers' imagination can be, sometimes to our own baking dismay (we wanted to make badly frosted cupcakes ANYWAY!)
4. … The Baking Disasters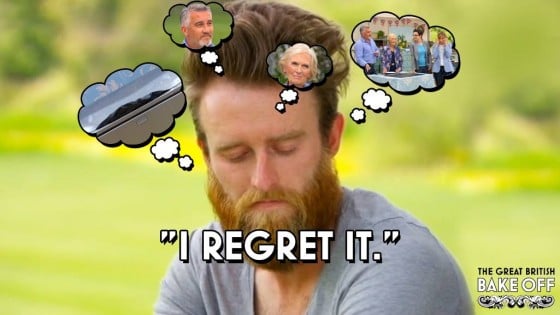 With the showstoppers, come the baking flops! Not every Victoria Sponge or Tarte Au Citron can wow the crowd. Some don't even make it to the judges' table (Nobody mention Baked Alaska gate. Nobody mention Baked Alaska gate!).
5. And finally that warm fuzzy Bake Off feeling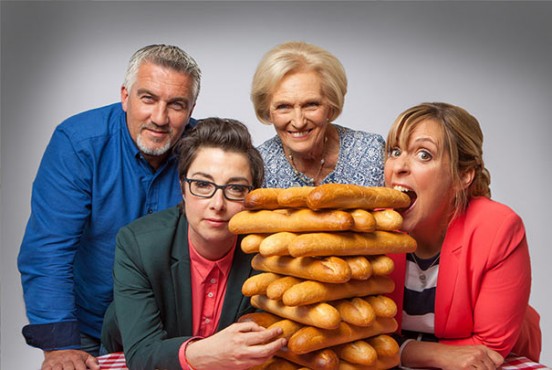 The Great British Bake Off might start in the summer, but by the time the grand finale comes around, the autumn nights are drawing in, and that fresh glass of OJ that once rested in your lap has now been replaced by a hot water bottle and numerous cups of tea. But really, is there anything more pleasing than sipping a brew and pretending you're right there in the thick of it with the bakers, licking all that melted chocolate from the wooden spoon and discussing your favourite cupcake recipes? It's nothing short of magical…
Speaking of all things magical, the Great British Bake Off returns to your screens tonight Weds 5th August at 8pm.