An Extra Slice
Can't get enough of The Great British Bake Off?
Well, have no fear, for Jo Brand is here, and each week she'll be shining a light on all the goings on from inside the tent on The Great British Bake Off: An Extra Slice.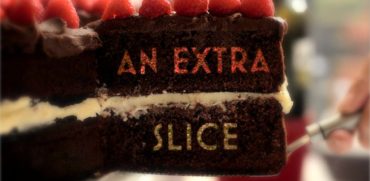 With the help of a celebrity panel, Jo will be serving up an extra helping of unseen moments straight from the tent, as well as devouring the tasty offerings brought in by the studio audience.
And if that isn't enough, Jo and her panel will also be joined by the latest baker to leave the tent to get all the gossip from their time on the show – highs, lows and soggy bottoms all included.
Show us your bakes!
An Extra Slice needs your pictures! Send us photos of your bakes from home, from the showstopping triumphs to the downright disasters and everything in between.
Got a pet who loves the show – then let us know! As well as photos of your baking triumphs and heroic fails, we'd love to see how you celebrate Bake Off. Send us your photos for Jo's appraisal to [email protected]. Tell us your name, where you're from and a bit about your bake, including what it is and how you think it turned out. And don't forget to read the Terms and Conditions.
The clock is ticking so what are you waiting for? On your marks, get set… BAKE! AND THEN PRESS SEND! You can also share your photos with us on social media using the hashtag #ExtraSlice.
The Great British Bake Off: An Extra Slice, Thursdays, 8pm on Channel 4.