After nine tough weeks, 27 challenges and the constant scrutiny of two very particular judges, our 12 amateur bakers have been whittled down to just three to bake it out in the Great British Bake Off Final!
Ian, Nadiya and Tamal remain to bake another day in the Bake Off tent, but which one of our finalists is your ultimate spirit baker? Are you a perfectly precise Ian, as creative as Tamal, or the always adventurous Nadiya?
Take our quiz below and find out:
First off, how competitive would you say you are?
A. I like to win, but it's not the end of the world if I don't.
B. I'm secretly competitive
C. Very competitive. I'm in it to win it!
When it comes to baking, what inspires you the most?
A. Animals, namely snakes and peacocks.
B. A really good sandwich I once ate.
C. The variety of herbs growing in my garden
Complete the sentence: A handshake from Paul Hollywood is…
A. The best thing ever! *faints*
B. Unexpected. But I like it.
C. Brilliant. But nothing beats a wink from Mary Berry.
It's your friend's birthday and you're off out to celebrate, what have you got them?
A. A photo of us both pulling funny faces. Classic.
B. What's with these silly questions? I'm already running half an hour late!
C. A home gadget for the kitchen.
What's your ideal birthday cake? 
A. Anything with popping candy buttercream and a levitating soda can.
B. Traditional and classic.
C. A stunning construction with an extra few ingredients from my garden.
Mostly A – You're Nadiya!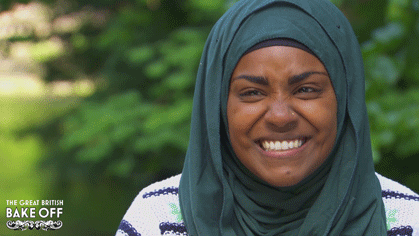 A star in the making! So you had a few wobbles along the way, that's OK. Keep that head up high and who knows where your imagination will take you!
Mostly B – You're Tamal!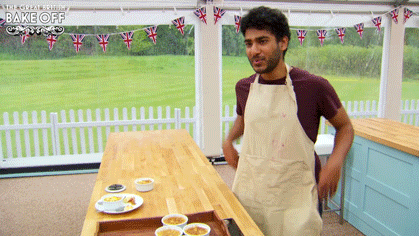 Creative. Precise. And exceptionally modest. You might want to think less about sandwiches and more about your timing.
Mostly C – You're Ian!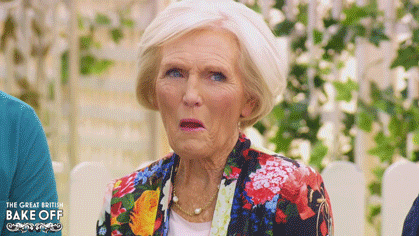 Perfectly precise and never far from a bunch of homegrown herbs, you're not afraid to take a few risks when it comes to creating something the judges will remember!
Watch the The Great British Bake Off final, Weds 8 Oct, 8pm on BBC One.