Donna Saxton's
Christmas love!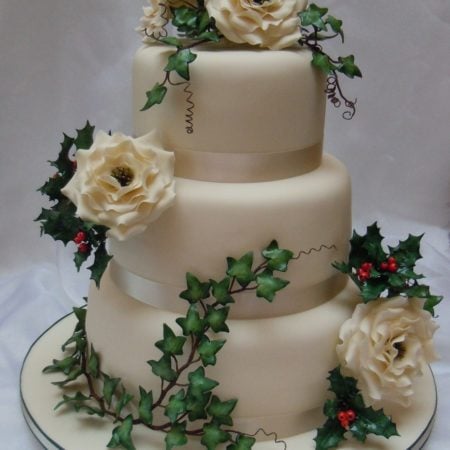 Bake type:

Cakes

Made in:

Charlton, Worcestershire

Skill level:

Medium

Time taken:

Over 4 hours
About this Bake
I made this for a dear friend - she's had lots of ups & downs along the way but she's now found true love & happiness!
Top tip
Patience & preparation! Allow time for the sugar roses to dry in stages as you build them! Bake the fruit cake well in advance to allow the flavour to develop - bake the sponges as late as possible so they're lovely & fresh.