Helen Cooper's
Helen and Louise's L'Arc!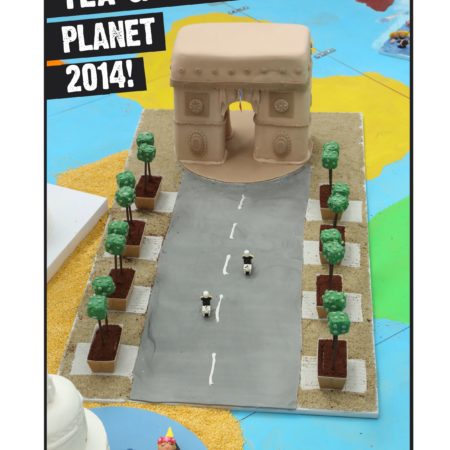 Bake type:

Cakes

Made in:

Newcastle Upon Tyne

Skill level:

Hard

Time taken:

Over 4 hours
About this Bake
Baked for a local cake competition 'Tea and Cake Planet.' Made from a mixture of fruit cake and chocolate sponge with cake pop topiary and shortbread pavement! By the end, it felt not so much like a cake but a feat of engineering!
Top tip
Even if it looks complicated, go back to basics.