Lucy Cottrill's
Besties wedding cake present!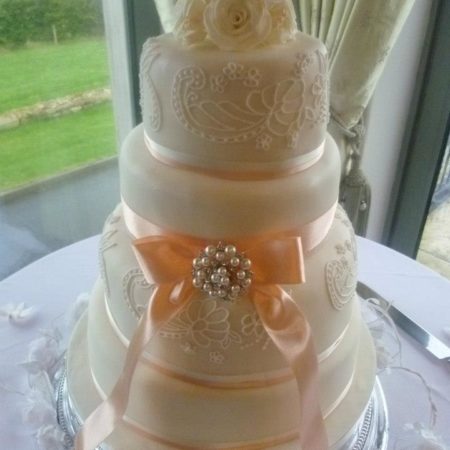 Bake type:

Cakes

Made in:

Wolverhampton

Skill level:

Hard

Time taken:

Over 4 hours
About this Bake
This was a surprise wedding cake for my friend who gave me an idea of what she wanted and the colours for her cake but left the rest up to me. Lemon,chocolate, vanilla and fruit cake are covered with with pipped lace and handmade sugar flowers.
Top tip
Make your cakes taller than you need so you can level them of to the smallest one and still be left with a good sized cake. Freeze them after baking for a moist bake.