Megan Slater's
Magnificent Matilda Masterpiece!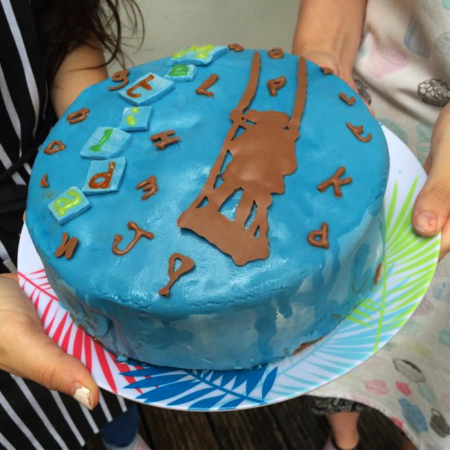 Bake type:

Cakes

Made in:

Leicester

Skill level:

Medium

Time taken:

Over 4 hours
About this Bake
This Bruce Bogtrotter worthy triple chocolate cake with multicolour spots was created by Megan and Nuala! It's complete with a chocolate Matilda and fondant building-block letters... and it only took us 6 hours! No soggy bottoms in sight!
Top tip
A dessert isn't a dessert if it doesn't have chocolate in it!