Michelle Weatherhead's
Baby dinosaur cake!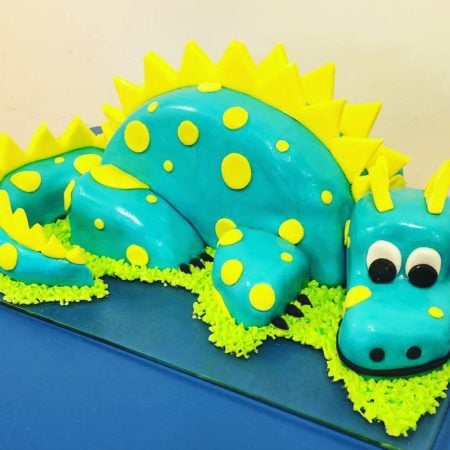 Bake type:

Cakes

Made in:

Carshalton/Surrey

Skill level:

Medium

Time taken:

4 hours
About this Bake
Made for my nephews' 2nd birthday party! His body is made from a rich chocolate cake with chocolate buttercream and the rest is made from vanilla sponge filled with buttercream and strawberry jam! Kept the flavours simple for the children and it went down a treat x
Top tip
Due to all the separate parts he took longer than expected!