nicola hardy's
Otto's Mr Tumble's spotty bag!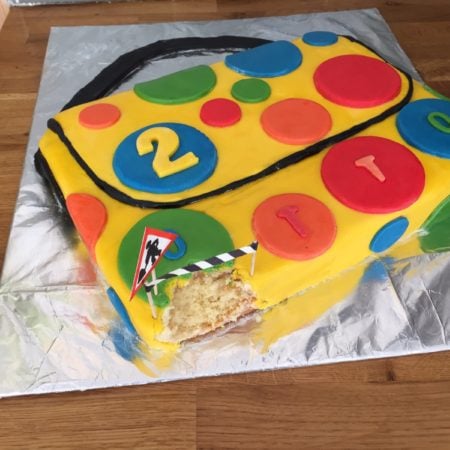 Bake type:

Cakes

Made in:

loughborough

Skill level:

Medium

Time taken:

4 hours
About this Bake
I had great fun creating this 'Mr Tumble's spotty bag cake for my 2 year old son! That was until he grabbed the corner off it! So we decided to have a bit of fun and get creative rather than attempt to cover it up!!
Top tip
Rather than cover up disasters such as naughty little hands stealing chunks of cake... how about making a feature of it and having a bit of fun instead?!