Pam Austin's
Elsie's christening cake!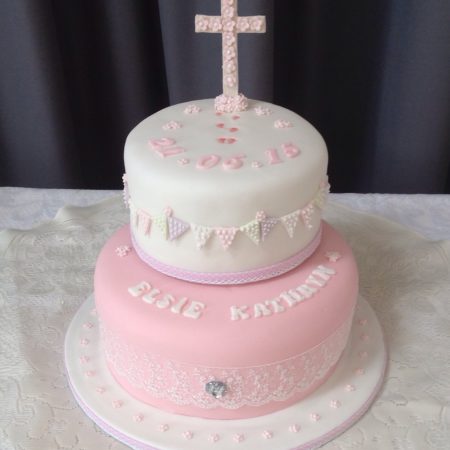 Bake type:

Cakes

Made in:

Norwich

Skill level:

Medium

Time taken:

Over 4 hours
About this Bake
This bake was a rich fruit cake on the bottom layer with a Madeira sponge on top which was coloured. It was decorated in keeping with the theme of the christening which was ' English vintage village tea party'.
Top tip
Take your time! And use a nail file or sand paper to file off your dowling rods!