Sarah Conry 's
We found Nemo!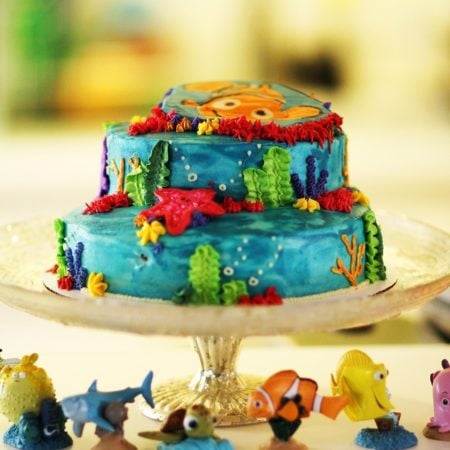 Bake type:

Cakes

Made in:

Las Vegas, Nevada USA

Skill level:

Medium

Time taken:

4 hours
About this Bake
This is a gluten free, dairy free (egg and milk) corn, rice and soy-free Nemo birthday cake. We created the cake and design using a buttercream frosting. No fondant! It is two tiers of cake with Nemo, his friends, coral and sea anemones hiding around the tiers.
Top tip
Plan ahead! Know your design and the elements you would like to feature on your cake. Spacing and sizing are key to complete a crisp look!