Sidonie MacInnes's
Chocolate Nutty Fudge Macaroons!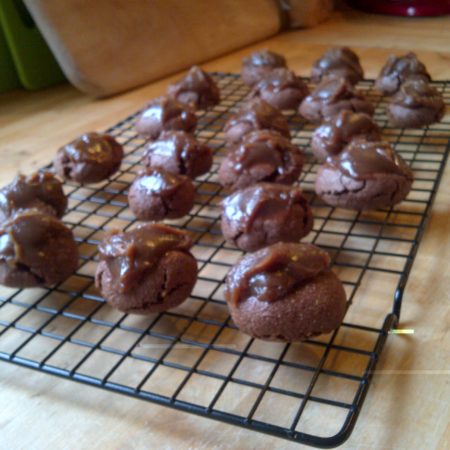 Bake type:

Biscuits

Made in:

Bletchley

Skill level:

Easy

Time taken:

2 hours
About this Bake
I created this recipe when I wanted to make something sickly sweet for my work colleagues. I made little walnut-sized chocolate macaroons - once they had cooled I gave each of them a lovely dollop of chocolate peanut butter fudge sauce. Only a mouthful - but one is certainly enough!!
Top tip
Freeze leftover egg whites (from custards etc) and when you have enough - make macaroons!