Whew, did Spice Week leave anyone else feeling hot under the collar? Flavour was the name of the game in week five of this year's Bake Off, and nobody brings more flavour (sartorially and baking-wise!) to the tent than our Karen, from Yorkshire. Before we waved a final farewell to both her and Terry, who also left the tent this week, we caught up with her for one last brew, as is the Sheffield tradition.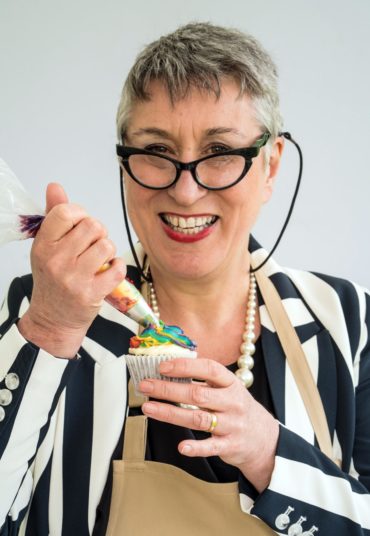 "I had no aspirations of even getting picked to go on the show. The excitement and the thrill of that first phone call from the Bake Off team telling me I had made it to the tent will remain a treasured memory.
"I was fairly confident in the first week — I felt I was ok and then I got a taste of wanting to stay in!  So it changed for me, I really wanted to stay. I always wanted to get to Spice Week because I knew what the Showstopper challenge was, and I really wanted to make it to halfway through the series. I was determined to make that crazy biscuit chandelier.
"I made a lot of silly mistakes but I kept smiling through them. When you are in that kind of situation you just keep going. I thought if I kept pouring brandy in the ginger cake, I would make it work, but it had the opposite effect and became a brandy cake.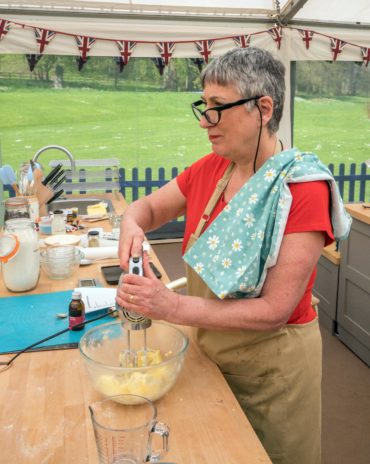 "I have had some good reactions for my outfits. I love dressing a bit flamboyantly, I always have. My daughters have loved watching it, they were so pleased that I even got through the first week, so they were dead proud when I got to week five. I get very good feedback from the girls, but sometimes not so good from my mother. During Bread Week, when I thought I had made some good bakes, I asked her what she thought about it, and she said that she wasn't sure of my outfit, so that just made me laugh.
"It really helped me to leave with Terry. It was bittersweet of course, and I had no doubt that I was going, I knew I couldn't pull it back this time. But to go with a baker that I had a bond with was so much easier. We sat together holding hands when they said the verdict (safety in numbers!) and we shared it because we are friends, so it has taken us forward. Terry and I talk most days and our friendship is very important to me. We are so excited to be going on An Extra Slice together, and we are trying to colour coordinate our outfits."
Karen and Terry will join Jo Brand on The Great British Bake Off: An Extra Slice on Friday 28th September at 8pm on Channel 4.