Congratulations to Dan, Dessert Week's Star Baker!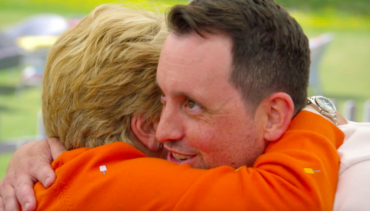 Dan had Star Baker firmly in his sights from the off. First up,  he sweetened the judges' taste buds with a cocktail-inspired Florida Roulade, which earned him not only a Hollywood Handshake, but a Sandi Snuggle to boot. After the roulade, Dan was on a roll, producing a perfectly wobbly pudding — which, in blancmange world, is ideal! Finally, he sealed the deal with his 'James and the Giant Peach' Showstopper — a melting chocolate sphere that was out-of-this-world delicious.
To celebrate, we've taken a leaf out of Dan's (daughter's) storybook, writing him this James and the Giant Peach inspired ditty.
Are you sitting comfortably? Then we'll begin.
Dan and the Giant Peach
Dan was seeking inspiration
For his show-stopping creation
When his eye fell on a book
In his daughter's reading nook
"James and the Giant Peach…
What dizzy heights with this I'll reach!"
He grabbed some choc to have a go
But his peach began to grow and grow
As big as a cat, then a rhinoceros
Until as big as his house, it was
A door opened in its side
So Dan walked in, all wide-eyed
Suddenly he heard a rumble
The peach began to roll and tumble
Over field and glen it went
Until it bumped into a tent
He climbed out to see Noel and Sandi
He offered them some peachy candy
Then into the tent he strolled
Ready to win Star-Baker gold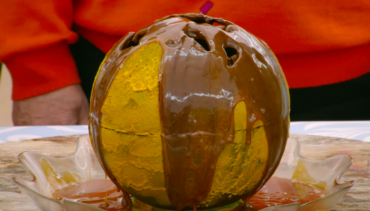 The Great British Bake Off will be served up on your TV screen every Tuesday evening at 8pm on Channel 4. If you missed out or are hungry for second servings, head over to All 4 and catch up.