Baking is more than just cracking a few eggs, whisking up some flour and drizzling on some royal icing. There's the meticulous oven watching, the mid-bake breakdowns, not to mention the soggy bottom dread and crippling fear you never turned the oven on in the first place.
In order to ensure you're the best a baker can be, we thought we'd look to our very own baking extraordinaires for their advice on how to be a really, really good baker. With their help, you'll be whipping up delicate sponges and tarts quicker than you can say 'shall I just buy one from the shops instead?'
1 – Always start with a Positive Mental Attitude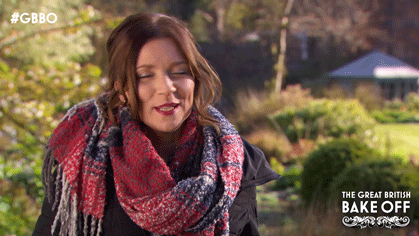 Bakes are set to try us. Leave any doubts outside the kitchen and embrace your baking adventure. Today, shop bought cookie dough mix. Tomorrow, dunkable jaffa cakes.
2 – Remember to keep an eye on the oven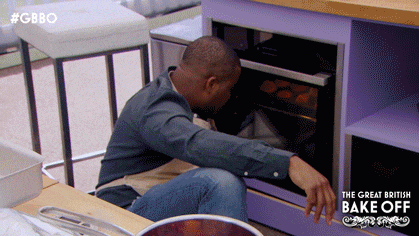 Because watching your cake in the oven is scientifically proven to make it bake more quickly, right?
3 – Follow that recipe!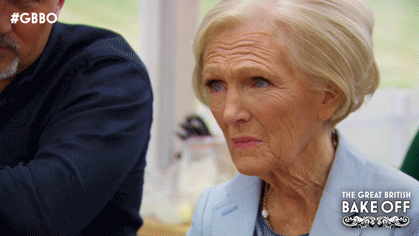 You might be able to go a little off-piste when it comes to decoration, but recipes – don't go messing with the recipe! Especially if it's Mary's…
4 – Avoid a mid-bake tipple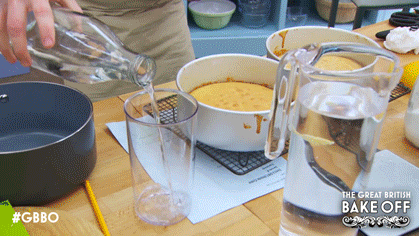 It's tempting to enjoy the fruits of your labour before you've even finished your bake. But be warned, a glass or two here and there may result in travesties such as forgetting to turn the oven on, a raw bake, or being unable to feel one's face anymore.
5 – Love is all you knead…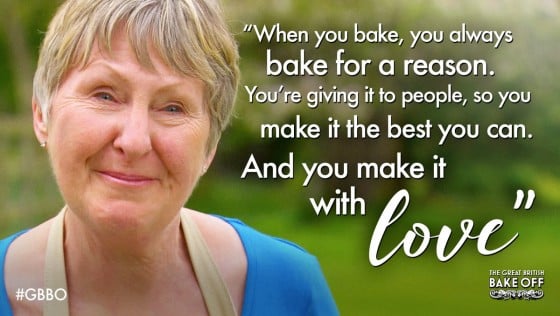 In the very wise words of Val, you can never go wrong if you bake with love.
6 – Sing your way to success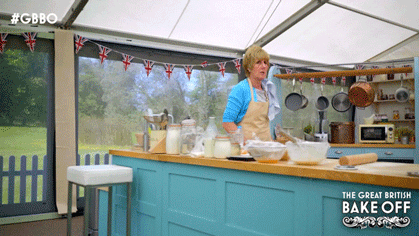 "AAAWWAAWWW"
7 – Accept that things *might* go wrong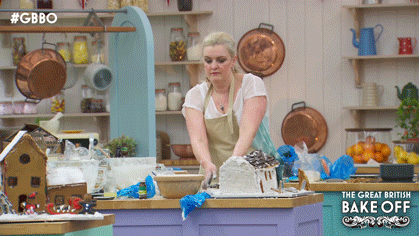 All is not fair in love and baking. Sometimes it all crumbles down and you're left picking up the pieces. Thankfully, those pieces are delicious and you can easily serve them up on a plate and nobody will ever remember you were supposed to be constructing an elaborate house out of gingerbread for your friend's birthday.
8 – Make use of the everyday items…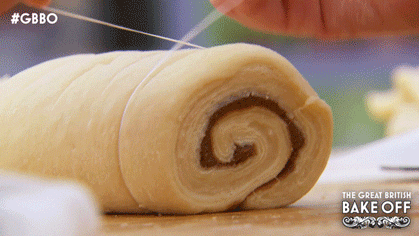 Pasta machine for filo? Broom handle rolling pin? DENTAL FLOSS FOR CUTTING PASTRIES?! Everyday household items can sometimes be your best baking friends. The proof is in the pudding.
9 – Mistake? What mistake?!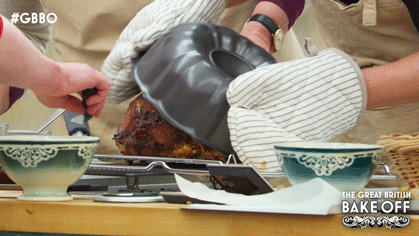 Mistakes can be quickly and efficiently covered up with a high quality – or low quality, we're not too fussy – baking tray.
10 – And finally, JUST GO FOR IT!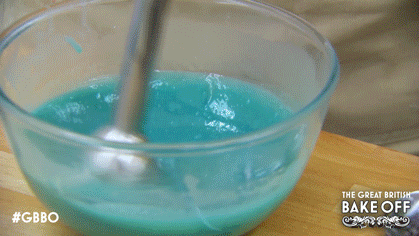 If you want to decorate your cake with brazen blue icing, go for it! If you want to add chocolate, and then an extra bit of chocolate, and then some more chocolate, just go for it!
The Great British Bake Off airs Wednesday 26 October, 8pm on BBC One.