Forget Star Baker and the infamous Bake Off Innuendo, there's just one thing that's been catching our eyes these past four weeks – the squirms and pure elation written all over our bakers' faces. If a picture is worth a thousand words, then these facial expressions could write an entire novel about life under Mary and Paul's watchful eyes. Feast your eyes upon at the many faces of The Great British Bake Off…
Let's begin with Nadiya, the woman whose facial expressions have captivated the nation so much, they've even got their own Reddit thread. We call this one, the 'Please Paul, Please Mary, just say you like my Biscotti!' face.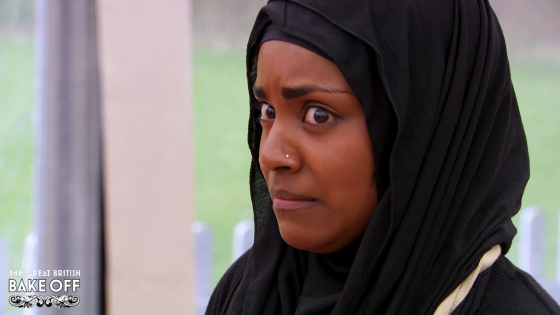 Swiftly followed by the 'HUH, I got through?" face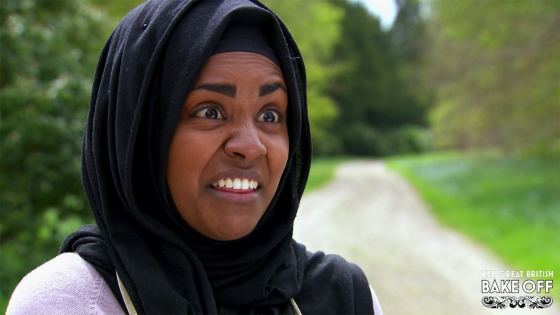 And then the look of pure fear…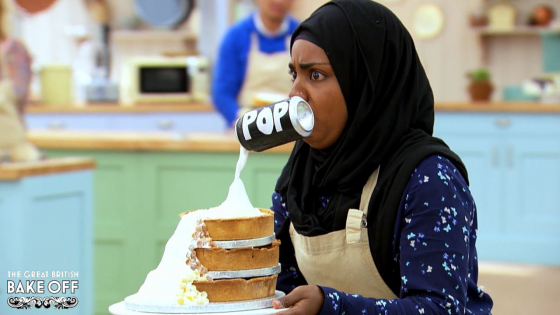 Mat did his best to scare off the competition…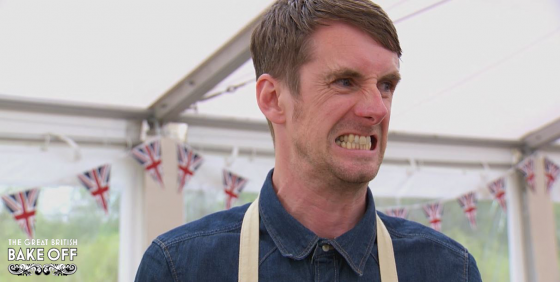 While on the other side of the tent, Ugne did her best to scare Mary into rethinking what she said about her bread. What do you MEAN you can smell a lot of baking powder?!?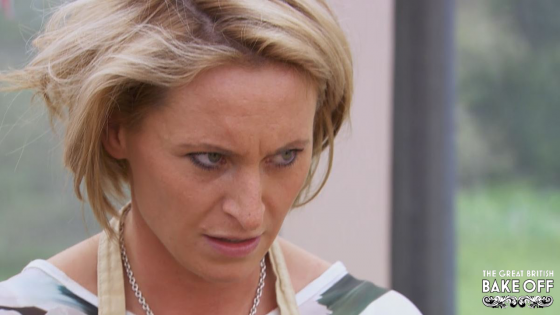 Flora made her feelings on gluten-free pitta quite clear…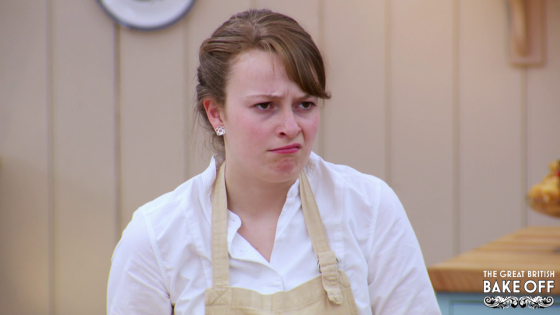 Dorret gave us some serious puppy-dog eyes…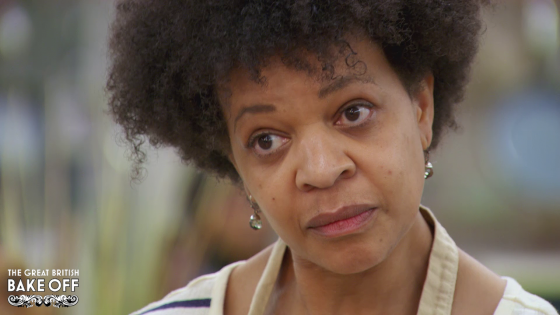 And Other Paul showed that there's a fine lion between bread making, and BREAD MAKING.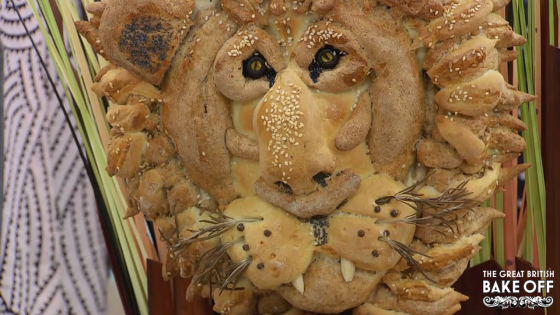 There was the face Marie made when she realised she hadn't switched the oven on…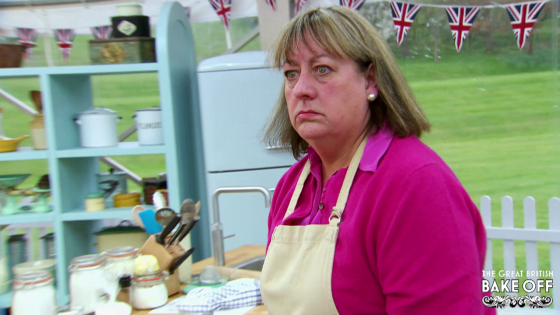 Even, a long uninterrupted blink couldn't save her Arlettes.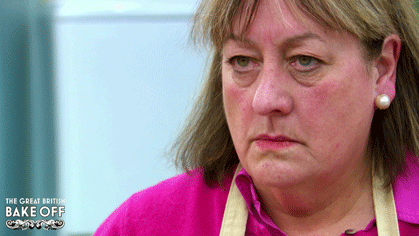 When Ian remembered he's once, twice, three times a Star Baker…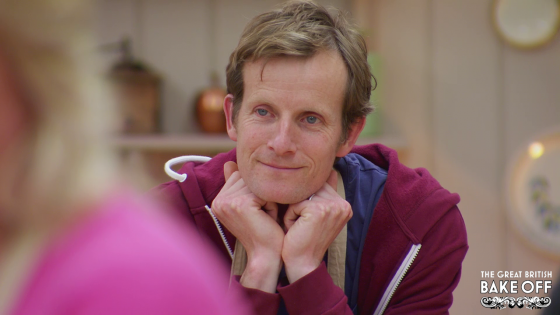 And Alvin couldn't help but smile, even though he had definitely forgotten to turn his grill on.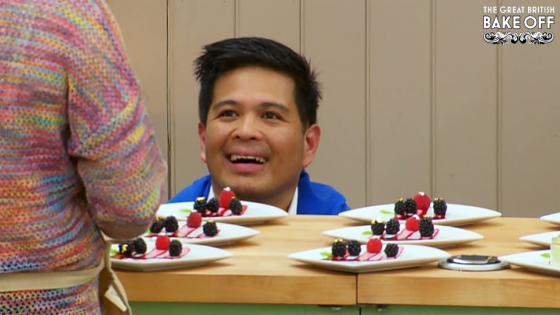 And then there was Sandy, who looked at her Spanische Windtorte creation ever so fondly…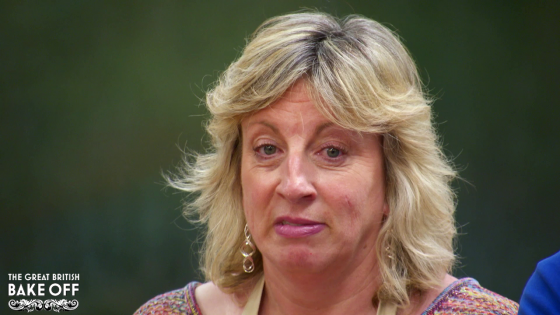 It's not just the bakers who have been squirming their way through the Bake Off, Paul and Mary have also given us their fair share of dramatic looks of uncertainty and joy.
Paul's stern look, for example, is enough to make even the finest baker's hairs stand on end.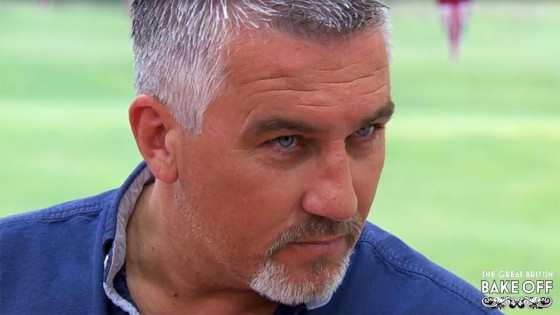 But underneath it all, you know he's really just a pussycat.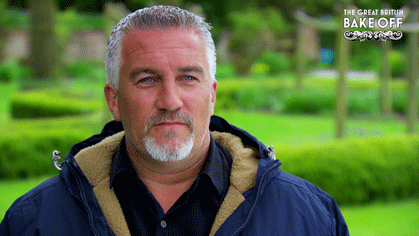 Mary Berry gave us what could possibly be the most joyful, and manic, reaction to Tamal's 'breadcycle' creation. We call it 'janic'.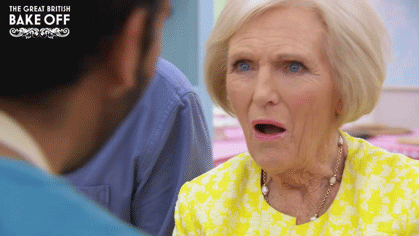 Mary's face here, on the other hand, is pure fear for how on earth she'll be able to finish the Biscotti with all her teeth in tact.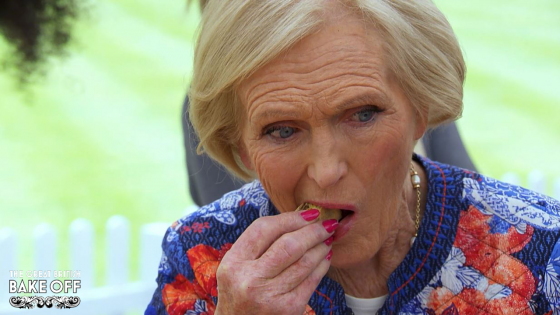 See even more Bake Off faces in the Great British Bake Off, every Wednesday at 8pm on BBC One.
If one serving just isn't enough, get a bigger slice of the action with Jo Brand and her celebrity panel in Great British Bake Off: An Extra Slice. Fridays at 9pm on BBC One.