This last week has been the most surreal and exciting of my life. I have been completely overwhelmed by the reaction and support I've received. People tell me how inspired they've been by my baking and designs, which for me is inspiration in itself. From the flurry of messages, cards, tweets and smiles I've received out on the street, I am so incredibly grateful for them all…
I'm looking forward to the future and the opportunities to combine both passions together. In the meantime here's a look back over my time on Bake Off. A great mixture of memories with a few random quotes thrown in for good measure.
– My Secret Squirrel Cake. At the time, I didn't even think I'd get my cake finished, let alone a squirrel hidden inside it!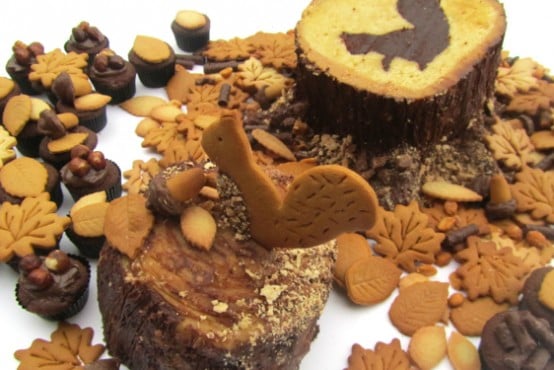 The reaction the squirrel received was incredible from the National Trust tweeting about it, to people on the street stopping me to talk about it! The cake itself has actually proven to be more symbolic than first imagined. From secret squirrels to my secret of winning, never have I had to keep a secret, let alone a squirrel so well hidden!
– My Banoffee Millionaire Jenga. From the judges to my fellow bakers and production team, I could never have imagined how much reaction a banana salted caramel would create!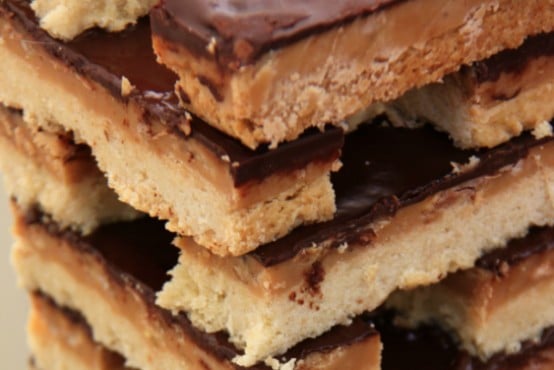 The style, substance and structure all came together within this tray bake. In hindsight I might have been best saving this signature bake for my showstopper biscuit tower!
– My Biscuit Tower Collapse. I wanted to create the effect of a haberdashery box that appeared to have been dropped and essentially that's what I did! Mel was the warm support I needed and am determined to create another button related bake in her honour that remains standing!
– Chai Tea Loaf, now re-named Cinnamon Bum, after Mel's lovingly describing it as Bake Off's very first Bum Bread!
– Edith Piaff Puff Pastry – from the Cream French Horns to the Palmier Bass Cleffs, Edith Piaff helped make me a star baker that weekend together with a certain goat! In fact the only thing I was regretting was singing both La Vie en Rose in a very croaky French accent and my interpretation of Michael Jackson's Billie (Goat) Jean both on and off camera!
– Cauliflower Cheese Scones. I loved both thinking up, baking and creating these and the am still in shock at the Hollywood handshake that followed!
– Midsummer Nights Dream Cake. My final showstopper created not just tier upon cake tier but tears of complete shock and joy when Sue announced my name. Inspired by Shakespeare's Midsummer Nights Dream, this bake lead to an Autumn Nights celebration after months of secrecy.
– I have a lot to thank Egg Custard Tarts for in a week when my pie in the sky failed to float the flavour highs! Both Howard and myself are determined to create Giant Tasting Peachy Buns and Pies, with or without James help!
Favourite quotes…
"Alright Pat" now to be re-christened alright Crème Pat!
"Frances has had one of her ideas again…"
"Planet Frances, where nobody can hitch a ride to!"
My fellow bakers have become friends for life and due to my habit of bringing everything back to food I felt it fitting to remember each one of them with my favourite bake of theirs…
Toby' s Carrot Cake
Lucy's Tomato Bread
Mark's Rosemary and Raisin Breadsticks
Deborah's Walnut Loaf
Ali's Pistachio and Rose Cake
Rob's Almond Friand Petit Fours
Howard's Peachy Buns
Glen's Tiffin Traybake
Christine's Eccles Cakes
Beca's Bara Brith
Kimberley's Pecan Apple Pie
Ruby's Peacock Bread
Variety is the spice of life and I loved each and every one.
Thank you xx