Pinnies at the ready – see if you've got the nuts to take on some of Prue and Paul's technical challenges. These recipes are fresh from the tent… although we've given you a little more detail than the bakers get, because we're nice like that.
Been practicing your baking skills? You might have what it takes to make it to the tent on next year's series of The Great British Bake Off. Apply now.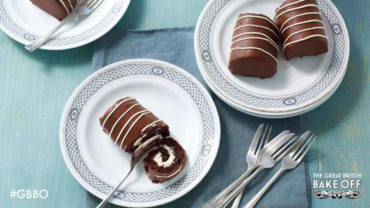 Prue's Chocolate Mini Rolls
Difficulty: Trickier than watching a whole episode of Bake Off without sniggering at an innuendo.
This fiddly recipe should only be attempted by experienced bakers with a lot of patience, and plenty of time on their hands. Prue's tip? "All I can say is it's a bit fiddly".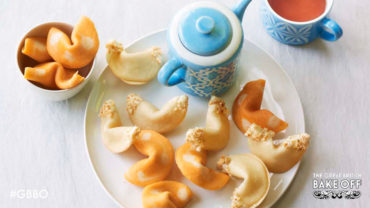 Paul's Fortune Cookies
Difficulty: Easier than eating a doughnut without licking your lips, but harder than resisting the last slice of cake.
The bakers may have struggled with getting these mystic masterpieces absolutely perfect, but if you've got a set of detailed instructions, plenty of time on your hands the knowledge that your end product isn't going to be judged by Paul and Prue, you should be able to get the hang of them fairly quickly. Paul's advice: "Don't fold under the pressure".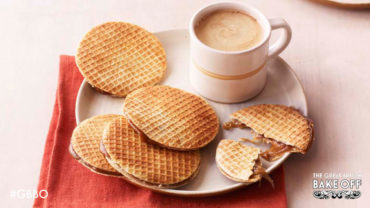 Prue's Stroopwafels
Difficulty: Fiddlier than the buckle on Noel's ankle boots.
This recipe requires a bit of caramel know-how to in order to achieve perfection, and Prue expects nothing less than the best stroopwafels around. "We're asking for a Dutch treat", she said.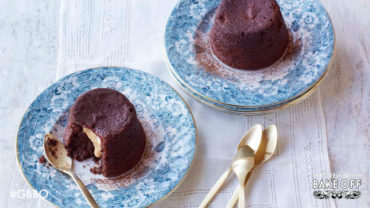 Paul's Molten Puddings
Difficulty: To say this was STAGGERINGLY easy would be untrue.
Many a learned baker has fallen foul of this deceptive bake. Attempt at your peril and heed Paul's advice: "It's all about the timing".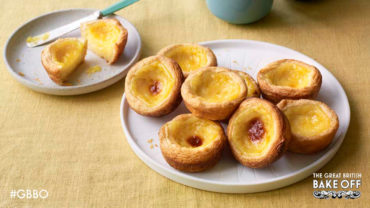 Paul's Pastéis de Nata
Difficulty: Achieving pastéis perfection is a tart, but it can be done.
It's worth brushing up on your rough-puff skills before attempting this classic Portuguese treat, which is a sum of many parts. For once, Paul actually gave some useful advice for attempting this recipe – "Read it carefully before you start".