What's a Mary without a Berry? A Mel without a Sue? A Great British Bake Off without an absurd helping of innuendo?! When it comes to those innocently smutty baking remarks, we've had more soggy bottoms and misshapen dough balls than you can shake a filthy mixing spoon at.
In ode to all that dirty talk, we've compiled the greatest Bake Off innuendos this side of the Baking Tent, just before our new bakers arrive on Weds 5th August to shake things up once again! You're welcome…
"I'm aware of Mary Berry and I can't wait for her to taste my wares."
Oh, Norman! The loveable Scot was certainly excited to meet our Mary.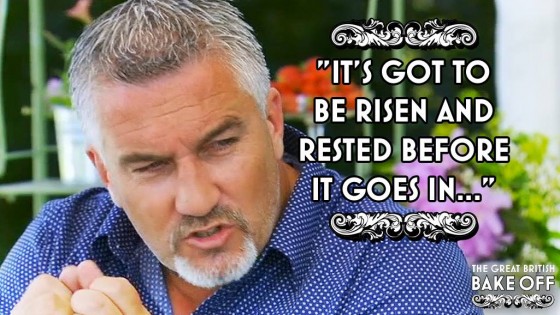 You can always trust Mr. Paul Hollywood to teach us the technicalities of, erm, baking bread.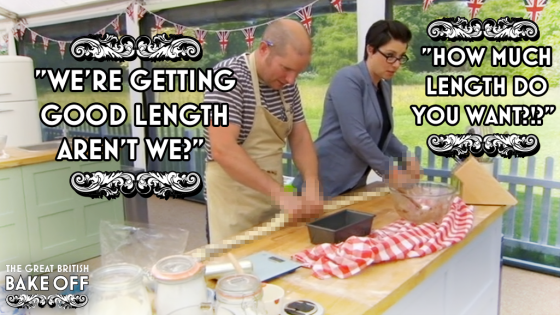 A builder and a baker, Richard certainly knows the value of teamwork when it comes to getting the desired results.
"I'm ganaching my buns"
Diana. 69. Often found ganaching her buns in the Baking Tent.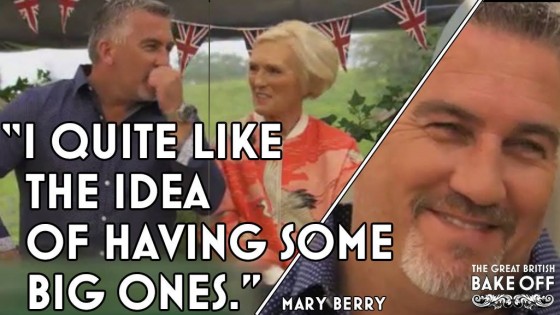 Mary's words, not ours…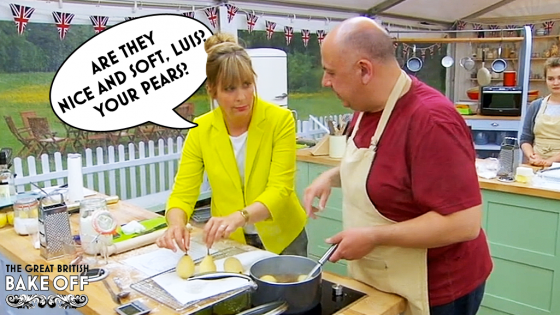 We've heard they're soft, sweet and in season.
"Typically I do it on the floor, because it gets so stiff"
Profound advice from Enwezor on kneading the perfect gingerbread dough.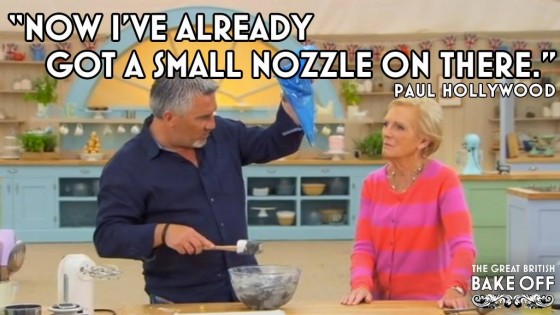 If we've told you once, we've told you a thousand times – it's not about the size of the nozzle, it's what you do with it!
"I knew it would be easier by machine. But I just like to feel it."
When it comes to baking, Nancy always championed the traditional baking methods.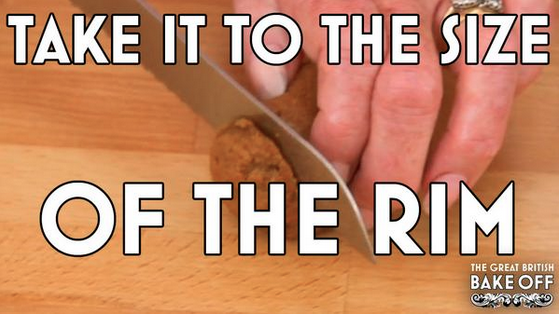 Precision makes perfect…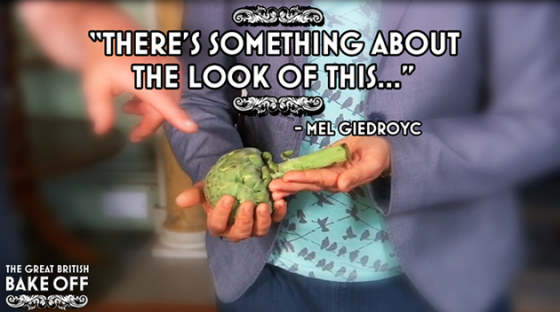 Don't know what you're taking about, Mel!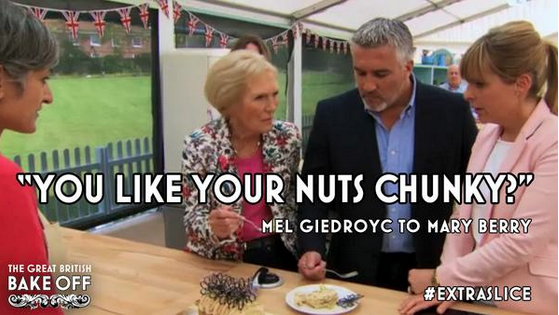 As a judge, it's imperative that Mary knows what she's after when sampling the bakes.
What's your favourite Bake Off innuendo? Add yours below…
And tune in Weds 5th August at 8pm on BBC One for the brand new series of The Great British Bake Off! As always, it may contain innuendo…