'Cos the bakers gonna bake, bake, bake, bake, bake… We're just two JOYOUS episodes in to the brand new series of Bake Off and already we've learnt more about the perils of gingerbread constructions and Mary's view on dunking than you can shake a soggy Jaffa Cake at (leave the dunking to the biscuits, eh Paul?).
In celebration of our wise new baker friends, we thought we'd have a look at the most important things we've learnt so far. Because a lesson in Bake Off, is a lesson in LIFE. Let's go!
1 – Try to think about the 'bigger picture'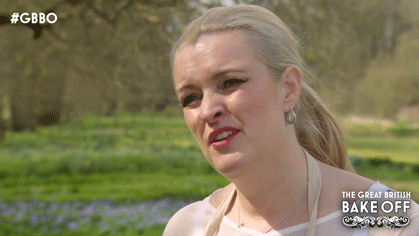 Yes, your biscuits ranged from tiny to monstrous. Yes, that icing went a bit 'skew-whiff' but we're all made differently! Right?
2 – Nobody actually remembers what a Jaffa Cake looks like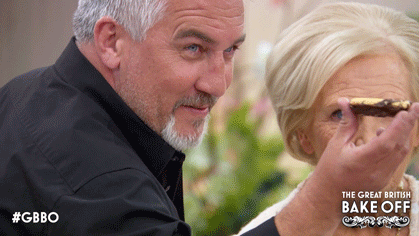 Full moon, half moon, totally upside down Jaffa Cake?! The bakers have gone BONKERS.
3 – It's all about the YOLO!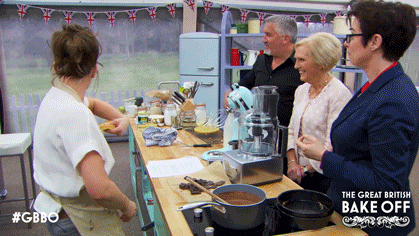 Icing not great? Burnt your base? Make like Candice and frisbee the pain away…
4 – The Brownie promise lives on in the Baking Tent!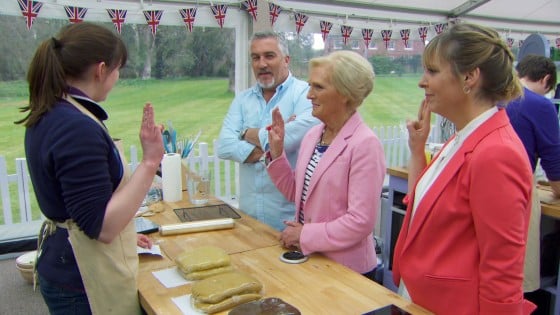 Mary and Mel promise that they will do their best… to make sure that Paul Hollywood never dunks a Jaffa Cake in his brew again.
5 – Father Christmas isn't looking so great these days…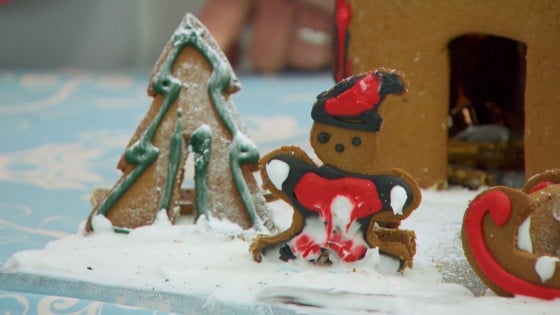 It must have been a tough December for Saint Nick if Michael's Gingerbread Lapland is anything to go by. Michael had a magical time there though, and that's all that counts…
6 – There's nothing as upsetting as a crumbly Gingerbread wedding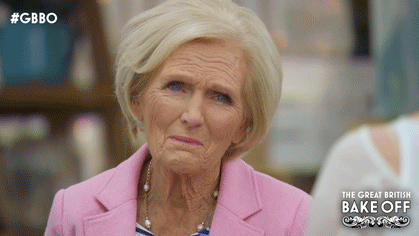 Doesn't your heart just BREAK?! Probably best that Louise rethinks her wedding venue…
7 – Hollywood's still got it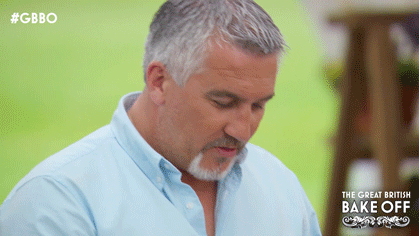 8 – And Mel and Sue are basically #SquadGoals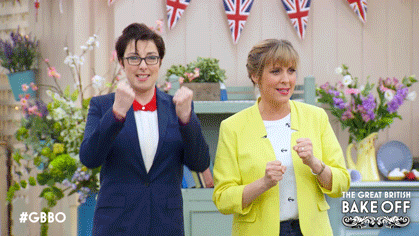 9 – This year, #BakeOffInnuendo is on a different LEVEL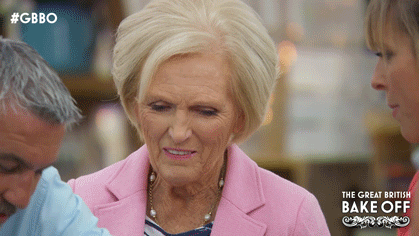 Oh Mary, you wonderful human being.
10 – Forget about the thermometers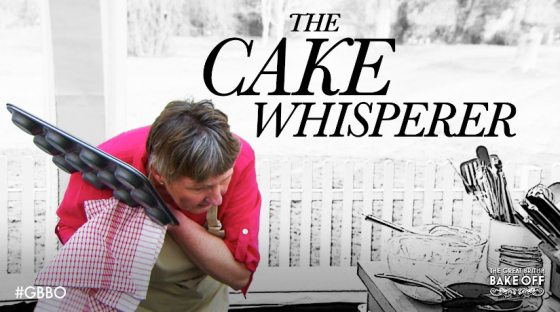 This year Val has introduced us all to the trusty listening technique. How will you know when your cake is ready? Oh, you'll know.
11 – Gin + cake =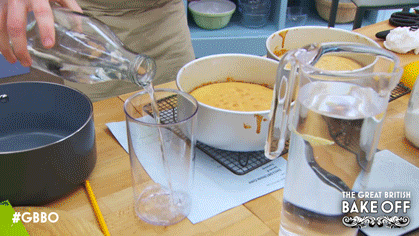 12 – Even the best make mistakes…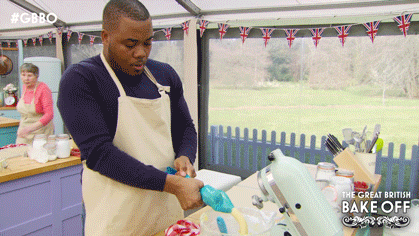 He may have also made Viennese Whirls before, but that doesn't stop Selasi from getting his piping ALL WRONG.
For more lessons in Bake Off, The Great British Bake Off returns to screens Wednesday, 8pm on BBC One. Fancy another helping watch An Extra Slice, Fridays, 930pm on BBC Two.