I've been blown away by the support I've had from you! I've had the pleasure of meeting the most wonderful group of lovely people – friends for life! And I had the best experience ever. Here's some of my highs and my lows…
HIGHS
– Paul the Bake Off Bear – I thought I'd made a real botched job of the chocolate bear but everyone loved it!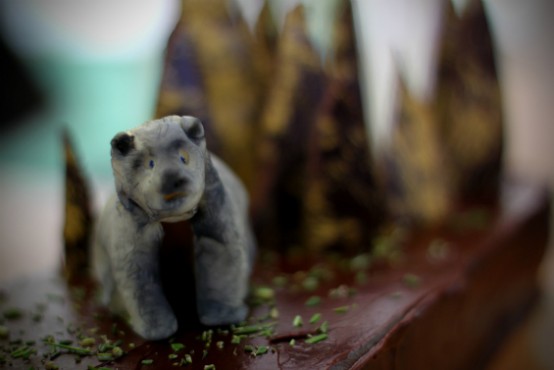 – Sue elbowing my muffins – what else could you do but laugh?
– Paul doing his best Simon Cowell impression in Week Two. He said: "Howard, you're great with your flavours normally… (pause) and you've done it again!"
– "Where's my custard? Oh, no…" Custardgate all over the press and trending on Twitter – incredible! Poor Deborah.
– Mel and Sue's assisted pie lift.  Oh, who am I kidding – Mel and Sue doing absolutely anything was a highlight!
– My favourite bake – the pagoda biscuit tower (pictured below) – I phoned my family to say that I'd been saved that week by a pile of biscuits.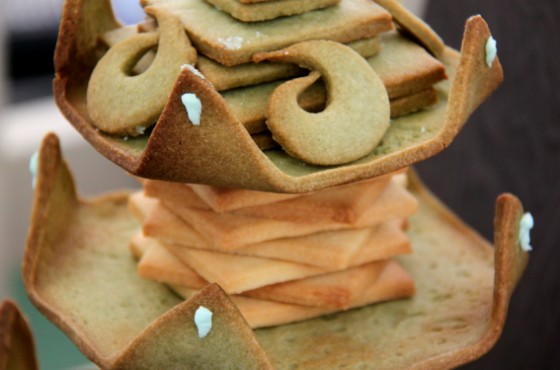 LOWS
– Cutting my thumb in the very first bake – I was so annoyed with myself. I thought I could be out of the show before I'd even got started!
– Tears before home time – Lucy, Ali… and then myself.
– The dreaded technicals – my 'fag butt' tuiles were a particular low point.
– Mary is brutally honest at the end of Week Five, telling me I was "Dead lucky" to stay. She was right.