As the icing sugar settles after Biscuit Week, the inaugural episode of Series Nine of The Great British Bake Off, we share a fond farewell with Imelda, the first baker to leave the tent. We'll never forget her, just as we're sure Prue and Paul will never forget her knockout Signature biscuits.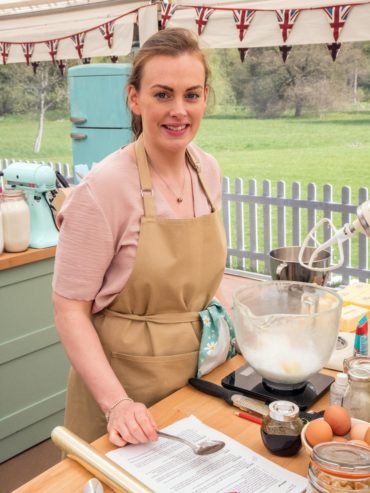 "Years ago, I remember watching the very first episode of Bake Off, and I thought: Yes. This is my kind of TV. Never, ever in my wildest dreams did I think I would ever be on it. I'm disappointed to be the first off, but it was better to be there for one week rather than not at all. Even though it was short and sweet, I learned a lot about baking and made friends for life. I have always found social situations awkward, but since being on Bake Off they really don't scare me as much! Being on the show has totally changed my personality — it's made me more confident.
"My best moment overall was meeting the other bakers, and when I got positive feedback from both Paul and Prue for my signature challenge. I was beaming – I'm so proud of my oatmeal biscuits! My worst moment was obviously when my name was called out as the leaving baker, but I did know it was coming. I hated baking biscuits before I went into Bake Off — it's always been my pet hate. Just my luck that in this series, Biscuit Week was the first episode!"
"The family are so proud of me. Piaras, my son, is enjoying it and I think his friends think it's a bit cool, but I couldn't ever say that! He's shown a bit of interest in baking, but his main interest is still in eating the bakes. There are always clean plates in our house! I'm from the West part of Northern Ireland so it's been lovely to represent the rural community and for them to get some recognition which they so deserve. I regularly make soda bread, oatmeal biscuits, and a pie with seasonal berries — at the moment it's blackcurrants. My auntie grows them and gives them to me. It's a true family affair.
"If I had stayed in the tent, I would be particularly looking forward to bread week, as I would say that's my strongest area, but sadly it wasn't to be. But hey, it won't stop me making bread from here on. It was 100% one of the best experiences of my life. I didn't have a bucket list, but if I did, this would be a big tick off of it! I will be watching it every week from now, and supporting all the bakers. I can't wait to see how it unfolds from here."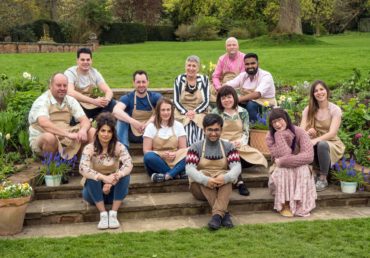 Imelda will join Jo Brand on The Great British Bake Off: An Extra Slice on Friday 31st August at 8pm on Channel 4.