They say all good things must come to an end, but our Tuesday nights are feeling rather empty now that Series 8 of The Great British Bake Off has finished. If you can't wait until next year, here are five moments we'll be reliving via Channel 4's on-demand service, All 4.
A showstopping first batch
Cake Week
In one of the most jaw-dropping Showstopper challenges that the Bake Off judges have ever set in the opening week, Cake Week saw the bright-eyed bakers make their very own cakes-that-didn't-look-like-a-cake. We had an on-the-go breakfast, a bottle of bubbly on ice, and a stack of pancakes big enough to feed a family twice over, but who could possibly forget Flo's striking watermelon, Yan's bowl of ramen and Steven's I-can't-believe-it's-not-bread lunch?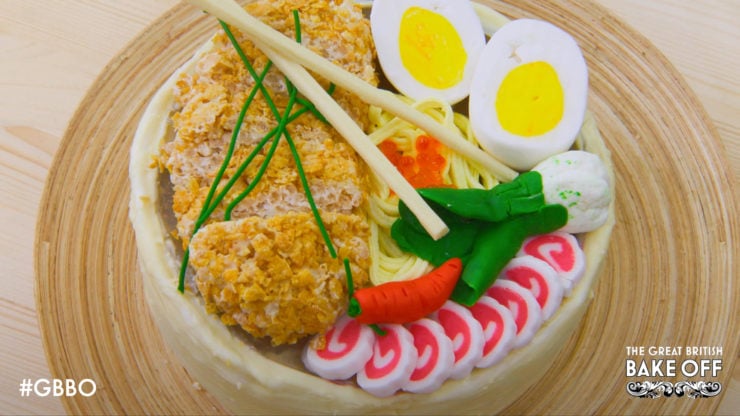 She's all about the bakes
Biscuit Week
We had just enough time to get to know Flo before she was sent home in Bread Week, and we're so glad we did. From her sassy asides to her Scouse-off with Paul Hollywood, she brought flavour to the tent through more than just her bakes. Without a doubt, our favourite moment with Flo has to be seeing her get down with her girlfriends in a precious peek into her life beyond Bake Off. She's all. About. The bass.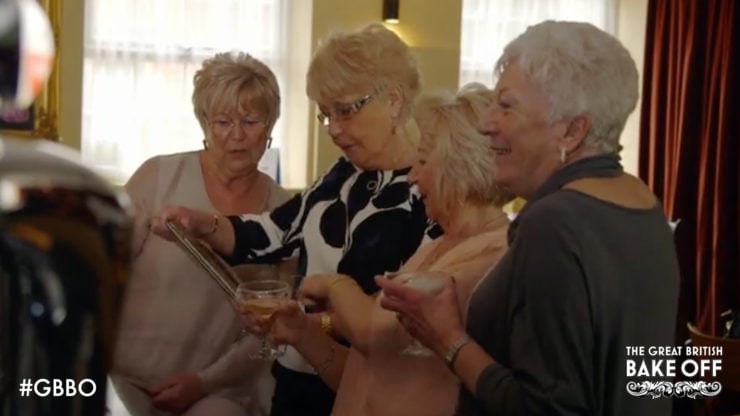 Lessons with Liam
Forgotten Bakes Week
There were many things to love about Liam – his GIFable facial expressions and his bants with Sandi and Noel, but our highlight was the time he opened Prue and Paul's eyes to a whole new world in which pizza can be dipped into sauce. The exchange happened in the Signature challenge during Forgotten Bakes Week, when the bakers were tasked with creating their own twist on a Bedfordshire Clanger, and went something like this:
Liam: "Because it's pizza-inspired, I'm doing some dipping sauces as well."
Paul: *Sceptical face*
Prue: "Who has dipping sauces with a pizza?"
Liam: "I do!"
Paul and Prue: "WHAT?"
Liam: "You have dipping sauces with pizza."
Noel: "You do these days, yeah."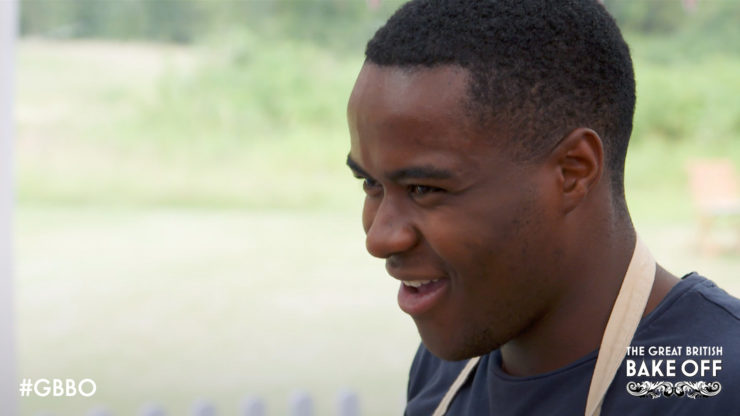 Noel dresses like a pizza
Italian Week
There may have been some kind of baking-related commotion going on in the tent each week, but the most gripping sub-plot of this year's series of GBBO was the unravelling of Noel's wardrobe. From one week to the next, he emerged in iconic shirt after iconic shirt, proving that he's the fashion hero we need, but not the one we deserve. It's hard to pick a favourite from his collection, but the pizza look for Italian Week just about tops the lot.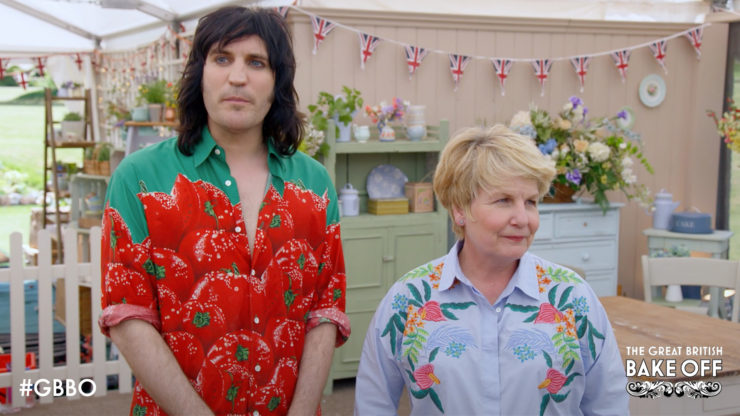 Paul swaps places
Bread Week
Finalist Steven cooked up some undeniably impressive bakes during the series, with showstoppers being his speciality. One of his biggest triumphs was a handbag bread sculpture – a bake so good, Paul summoned Steven to the judges' table before going to take his place at the bakers' benches himself. "Stand next to Prue. I'm gonna go and sit down here", he said.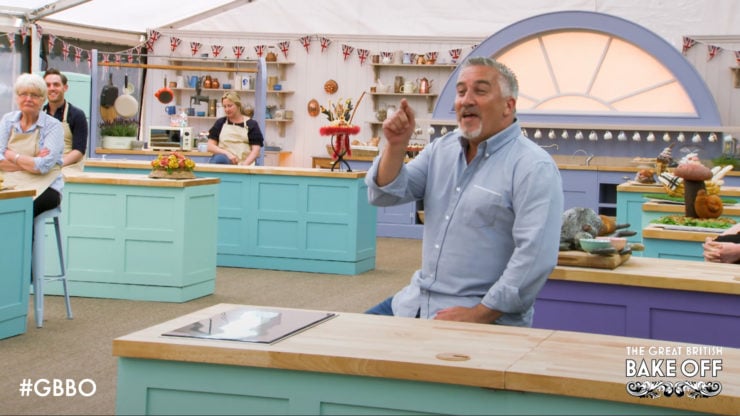 All episodes of series eight of The Great British Bake Off are available to watch on All 4, Channel 4's on-demand service. On your marks, get set… watch!