Raise dough. Save lives. Get your free fundraising pack and host your own Stand Up To Cancer Bake Off!
Budding bakers, pro-patissiers, and shameless soggy bottoms, we need your help! The Great British Bake Off has joined forces with Stand Up To Cancer to help raise much-needed cash for life-saving research carried out by Cancer Research UK. As well as roping in a supersized batch of celebrities for a five-part special series in the tent, we're asking you to get involved and support this fantastic cause.
"One in two people in the UK will be diagnosed with the disease, so we need to do something about it" said Prue. "Stand Up To Cancer is an amazing campaign that funds research into life-saving treatments. Being part of these special GBBO episodes has been a real honour – not to mention a lot of fun – and I hope it will inspire viewers to get creative in the kitchen to raise some much-needed dough".
There are lots of ways you can get involved – at work, at home, or in your community. The fundraising packs are free and include tips, recipes and more – basically all the help you could want without having Prue and Paul by your side. Here's how it works:
STEP ONE: Order your free fundraising pack from this link.
STEP TWO: Gather a group of friends, family, colleagues or baking buddies and set a date in March or April to host your very own Stand Up To Cancer Bake Off.
STEP THREE: On your marks, get set… BAKE! Bring your finished bakes to a makeshift gingham altar and let the judging commence. You can raise money with an open donations pot or by setting a price for each bake. Star Baker gets first dibs on the leftovers!
STEP FOUR: Donate! Count up your donations and send them on their way to save some lives. All the info you need to do this is included in your pack.
It's that easy… get your fundraising pack and start baking here.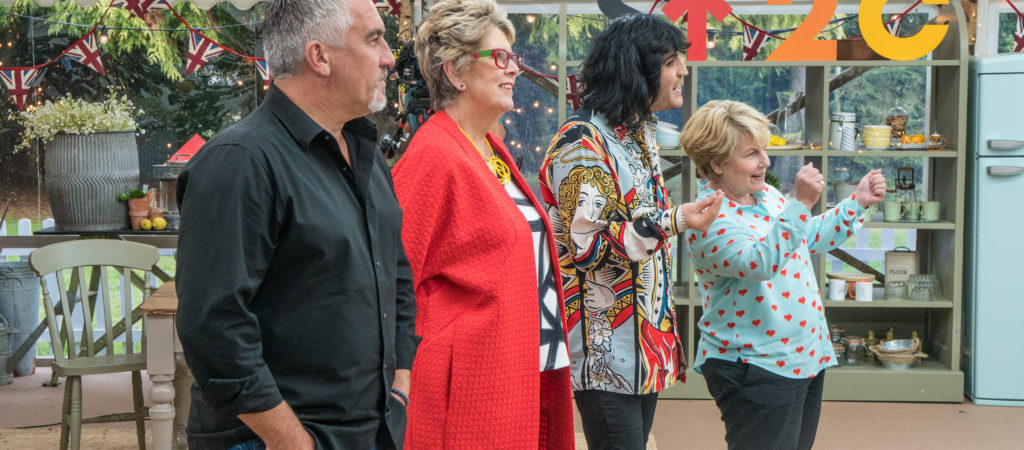 The Great Celebrity Bake Off for Stand Up To Cancer is a five-part series to raise funds for Cancer Research UK on behalf of Stand Up To Cancer. Catch a fresh batch of celebrities every Tuesday night from 6th March until 3rd April at 8pm on Channel 4.
Please donate generously to this wonderful cause at www.channel4.com/su2c.