Have you got what it takes to be in the class of 2018?
Have you been inspired by Steven's showstoppers, Liam's punchy flavours and Stacey's ambitious bakes? If so, you might have what it takes to put your skills to the test in the tent on next year's series of The Great British Bake Off. Applications are now open until 7th January 2018, meaning the hunt has already begun to find the country's best amateur baker of 2018.
So, should you apply? Well, let us help you decide.
Are you bonkers about baking?
If you find yourself surrounded by rolling pins, scales, wooden spoons and measuring cups on a regular basis, and have noticed that you're almost always coated in a fine layer of flour, you might be ready to take your talent to the next level by going on the Bake Off. Series eight baker James said, "Bake Off was good at stretching me into areas I hadn't gone to previously – I think I was stuck in a baking rut before. Whenever I try to explain to people how special it is I say this: there have been fewer amateur bakers in the tent than there have been astronauts into space."
Do you feel like the missing ingredient in a baking family?
There's more to being on the Bake Off than forgetting to turn your oven on. Being one of the bakers means being part of the GBBO family, with Prue and Paul at the helm, Sandi and Noel cheering you on, and every other baker by your side. In the words of series eight baker Chris, "I was cynical about previous bakers' friendships, but I totally get it now. My best moment was meeting the other bakers and making 11 new friends instantly. It sounds cringey but it's so true. We swap jokes, recipes and naughty innuendos over our WhatsApp group."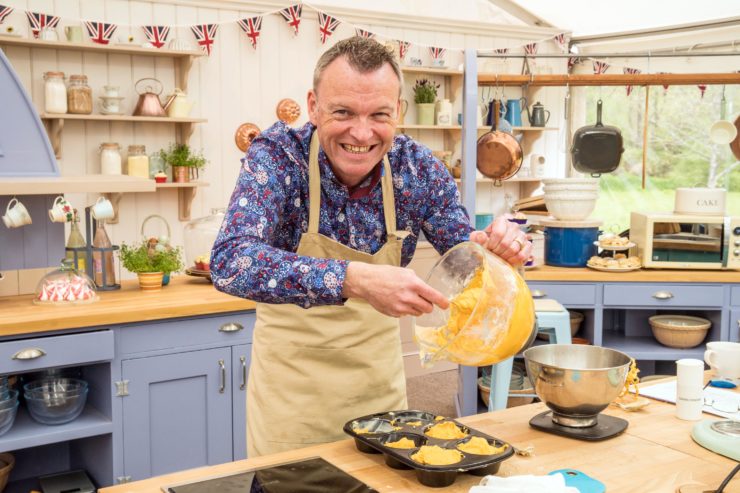 Could you handle the judges' feedback?
Every bake that you create will be tasted and judged by Prue Leith and Paul Hollywood – who, between them, have decades of experience, a whole shelf's worth of books, and a mantelpiece covered with baking accolades (Prue even had a Michelin-starred restaurant). Their role in the show is to nurture the bakers' talents, and to do that, they have to give honest, uninhibited feedback – both good and bad.
Here's how series eight baker Flo handled it: "Paul and I had a great rapport, I loved him. You can throw anything at me, but beware that as a Scouser I can come back with something worse, and Paul knew that. Prue said to me at one stage, 'Is he picking on you again?', and I said 'Don't worry, I've got two at home like him!'."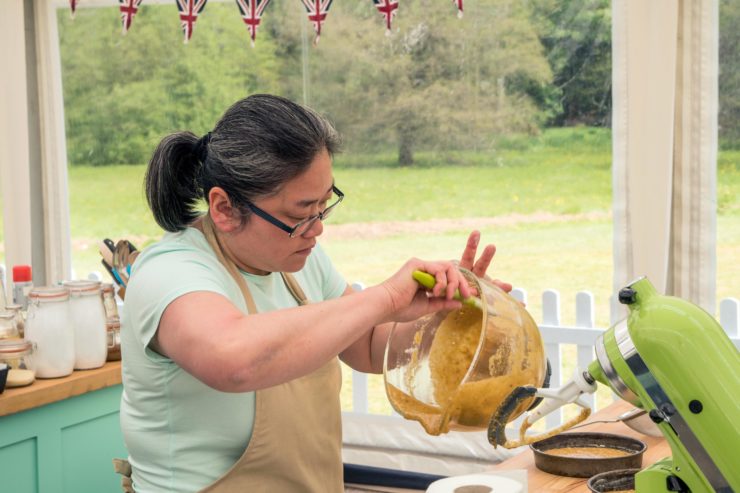 Are your puns as polished as your puddings?
When the heat is on in the tent, the only way to handle it is by laughing through the tiers. In the words of Yan, one of our series eight bakers, "I loved the whole baking process but overall I loved the fun and the laugh of it all. It's about wanting to take it seriously but at the same time having a good laugh. That's the whole nature of the show."
Dough you have what it takes to be the UK's best amateur baker, 2018?
Well, there's only one way to find out the answer to that question: apply to be a baker on series nine of The Great British Bake Off.