This week, the tent hosted Spice Week for the first time ever, ushering in a hot parade of warming cakes, exotic biscuits and a never-before-seen decorative Showstopper. Though the mercury was rising with all that heat flying around, our hearts were certainly falling when it was time to bid farewell to not one, but two bakers: Karen and Terry.
But fear not – your final moments with Terry have not yet passed. Here's what he had to say before leaving the tent for the last time.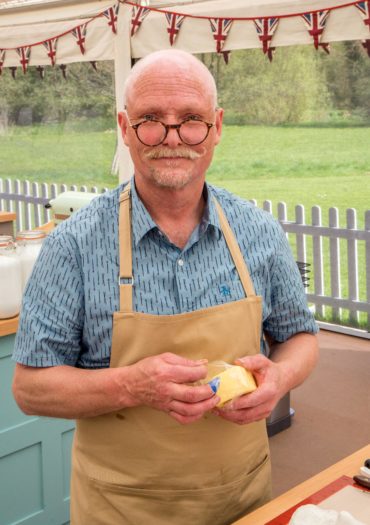 "I was there for the experience and enjoyed every minute of it: the whole ambience of being in the tent, the technical side of baking and the friendships that were made. There's a feel-good factor about Bake Off; it starts with a smile, and that has to be a positive for us and for everyone.
"This has been a massive change in my life. It's not just the bakers' friendship, it's about the crew and the production. I loved watching the team at work, it was all very interesting to me. I don't really follow social media, but a lot of friends keep me informed that apparently I have a great following. When anyone has recognised me in the street, they always do so with such a positive feeling. Personally it's been so uplifting for me and I really do feel that I needed that.  
"My daughters have thoroughly enjoyed the ride and seen the change that it has made in me, and actually in all of us. All their friends and family are enjoying the show, and it will continue to be an event on Tuesday night, regardless of whether I am in it or not. We will enjoy seeing the series unfold. The family have no idea how it ends, and they don't want me to tell them.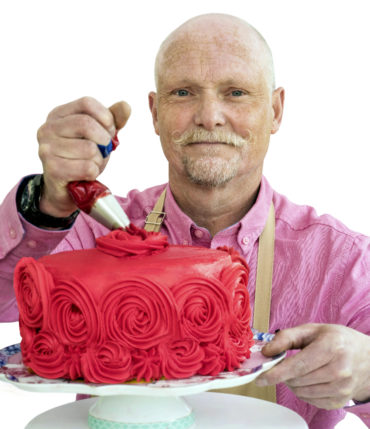 "If I had gone in week one, I would have felt happy to have run the race as far as I did. At week five I knew it was the end of it for me, but not in any way shape or form was I bothered about the result on the day. I think it was a fair result from the judges, as it has been throughout the series. It wasn't the baking result I wanted but that is what it was.
"My friendship with Karen has been so supportive. We had some kind of chemistry from the first moment we bumped into each other, she is a clever, amusing lady and I think we will be good friends for a long time. It's a bonus for me that we will do An Extra Slice together.
"After the filming, I found I had a different perspective of where I go in life, and I now see another direction for me, the water is less muddy and I am much clearer and waiting for a new sense of adventure for me to unfold. I couldn't have foreseen this new chapter in my life, and whatever comes along probably won't be as exciting as Bake Off, but it has put me in good stead to go forward. I am prepared to jump into the unknown now. I thought I was retired but I have rethought that, so let's see whoever will have me."
Terry and Karen will join Jo Brand on The Great British Bake Off: An Extra Slice on Friday 28th September at 8pm on Channel 4.