An early Christmas present: eight former bakers join us for two festive episodes of The Great British Bake Off…
It'll be reindeer hooves on the canvas roof this Christmas, as we're repitching the big white tent for two very special festive episodes of The Great British Bake Off. Prue, Paul, Noel and Sandi will be joined by a few familiar faces, hitting your screens in the heart of the festive season.
First up, Paul Jagger (series six), Beca Lyne-Pirkis (series four), Selasi Gbormittah (series seven) and Val Stones (series seven) will take on three yuletide challenges. We can only hope Paul's got a bread reindeer up his sleeve, and Selasi's ultra-cool demeanor helps egg on a little snow.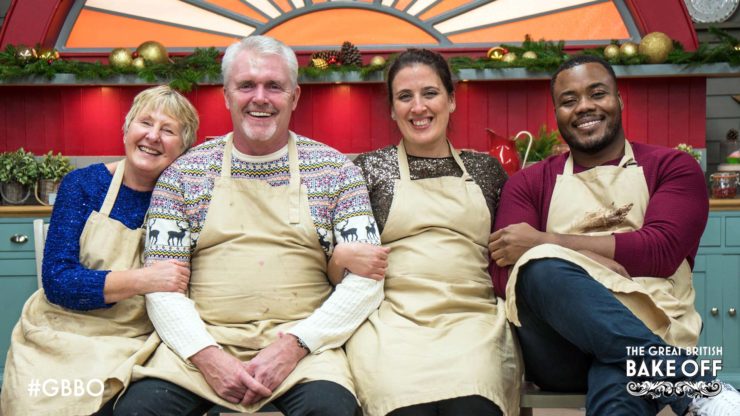 In part two, Benjamina Ebuehi (series seven), Rob Billington (series two), Rav Bansal (series seven) and Sandy Docherty (series six) will attempt to dazzle the judges with their seasonal skills in the kitchen. We're sure Sandy will have some Christmas moves to lay down on the tent dance floor, and fingers crossed for Rob donning a tinsel-clad jumper.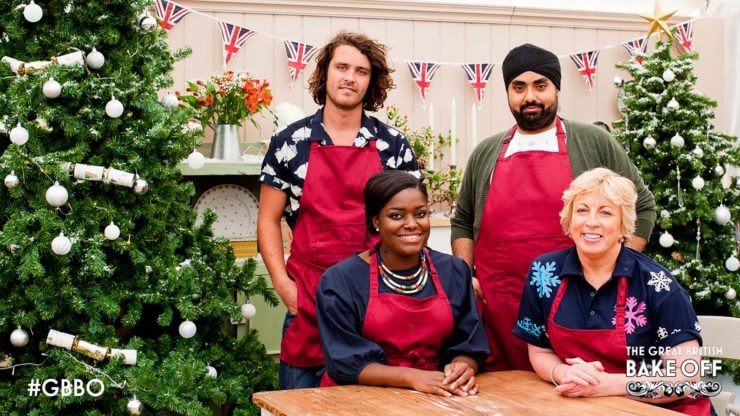 Seeing as it's a special occasion, we've invited some surprise musical guests to set the scene for a little post-baking party. Spoiler alert: there will be dancing. There will be singing. There will be merriment.
Stay tuned to find out when you can catch the festive episodes, and get ready to settle in with a leftover turkey sandwich, a mince pie (or three) and a glass of sherry. 'Tis the season, after all.