After ten weeks of Signatures, Technicals and Showstoppers, of wobbly nerves and wobblier puddings, tough pastry and tougher tasks, tempered chocolate and tempers flaring, the winner of Series Nine of The Great British Bake Off has finally been revealed.
And so, it gives us great pleasure to say congratulations to Rahul, the winner of The Great British Bake Off!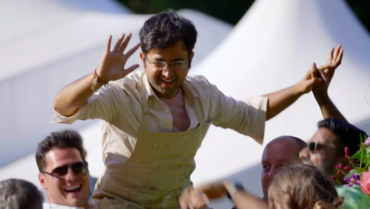 Rahul's skills became clear early on in the series, when he won a double-whammy of Star Baker accolades and the first ever Hollywood Handshake for a Showstopper. 
"I never ever dreamed I would get into Bake Off, let alone win it. After winning, at home I wrapped the trophy in a pillowcase, and I am quite messy, so it looked hidden amongst the clothes and laundry in the linen cupboard. I watched the final with my parents who are over from India and friends and colleagues. I have no idea what the reaction will be back home. An Indian paper published a story recently about me taking part, and the family were surprised as I didn't really tell anyone at home that I was doing it, so they will get a shock when they see the result.
"When the glass measuring jug shattered on the worktop I got such a shock because it came out of nowhere — I was busy making caramel, toasting hazelnuts and making my chocolate cake mixture. It broke into a thousand pieces and went into everything, so it all had to be chucked, it almost broke me and I really thought that was it for me. Fortunately I was able to prove that I could finish it.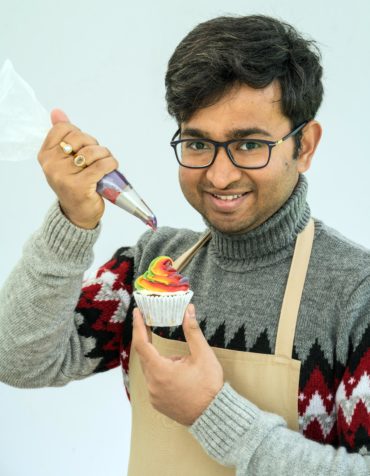 "Sandi kissed me on the forehead and that helped calm me down.  I used to call her Aunty Sandi and I loved Noel's sense of humour although I didn't always get what he was talking about. But I now know who Luke Skywalker is and what a fist bump is. Bake Off has given me a new family, I felt I had a mum, dad, brother, sister, aunt, uncle, as everyone in the Bake Off tent supported me in a weird and wonderful way.
"I love my work as a research scientist, and I think baking is a combination of physics, engineering and chemistry. Baking and science are very related, the ratios have to be correct to make it work, and I would like to make the science behind baking more accessible to everyone.  
"I am not on any social media, but friends and colleagues do keep me updated. I was very surprised to see JK Rowling tweeting that I could be Prime Minister, that was absolutely magical to read! I have read all the Harry Potter books from cover to cover so it was really a big thing for me to see that tweet.  
"Winning Bake Off is about the coolest thing that I have done in my life, and I hope it will help me gather some more confidence. I would like to say thank you to all of those who believed and trusted in me for all their lovely comments."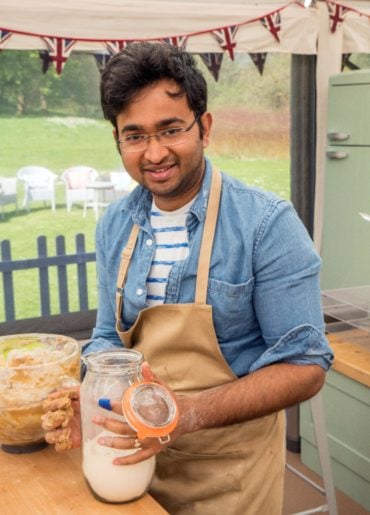 Congratulations to Rahul, the winner of The Great British Bake Off Series Nine. The moral of his story? Never doubt yourself.
If you want to relive Rahul's road to victory, you can watch Series Nine all over again on All 4.