News & recipes
Join the bake along!
Wednesday, August 5th, 2015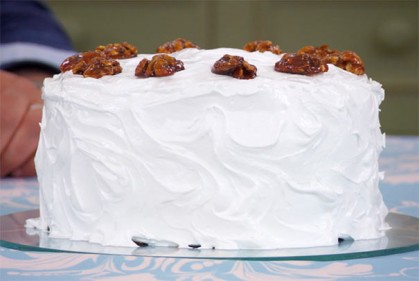 We've seen you whisking your way around the kitchen, you just LOVE to bake. Well now's your chance to get involved by joining the ultimate Bake Off bake along! It's simple, just bake up a treat, take a photo and upload it right here for the whole wide world to marvel at.
This week we want to see your finest (or most disastrous) attempts at Mary Berry's quintessentially British Walnut Cake. And unlike our bakers, we're giving you the full recipe right here!
As Mary told our bakers, make sure you read the recipe at least twice, and weigh your ingredients carefully! Now all that's left to say is…