If I had to describe Frances in a bake, I would choose her secret squirrel cake. Like Frances – surprising, with hidden depths and deliciously nutty.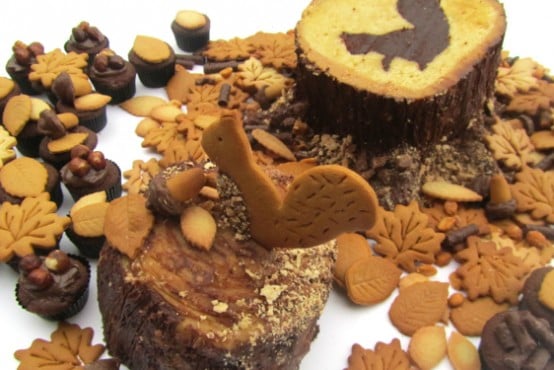 We clicked after being bench neighbours in week one and week two.  Lucy, Frances and I had a lovely post-lunch chat and bonded as bakers and friends…
Frances takes original concepts and bakes with great skill and attention to detail. She's imaginative, witty, clever and inspiring. She's always been brave enough to take risks and she has absolutely proved that she can bake with both style and substance.
Her Chai Tea loaf was amazing – perfectly executed and the spice swirl inside was a work of art.  My least favourite moment was seeing Frances being filmed with her collapsed biscuit tower.  The biscuits were beautiful but it was heartbreaking to see that.
I feel very privileged to have been part of the Bake Off family. I've met some amazing people, both inside and out of the tent. I've had some memorable moments with Mel and Sue –  when three of us lifting my filo pie, it could have gone so wrong, but what a relief! And I've learnt that you shouldn't cover your muffins with a tea towel and always label your custard. Being on The Great British Bake Off has opened up so many opportunities. It's still so exciting!
On #TeamFrances? Join the fans on our official Facebook page, and the conversation on Twitter…