News & Recipes Archive
Monday 12th August 2013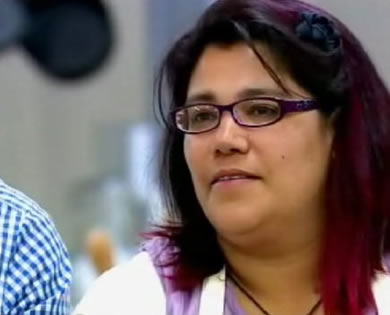 Age: 43
From: West Kirby, The Wirral
Job: Childminder and WI member
Yasmin has been baking since she left home and was once crowned the 'Best WI Cook in Britain', although admits that she's never really sure how good she is. She lives with her husband and three children and has had many jobs in her time raging from a receptionist, PA, poetry editor for Time Out magazine, a nursery nurse and a paramedic. Her hobbies include knitting, photography and she loves watching TV.Food has always been very important in her life and she likes to bake every Sunday with her family. She is determined not to be the first person out and has been amazed how much her confidence grew during the audition process. Her only fear is Mary Berry, saying, "It scared me how she just stares at you when you are baking."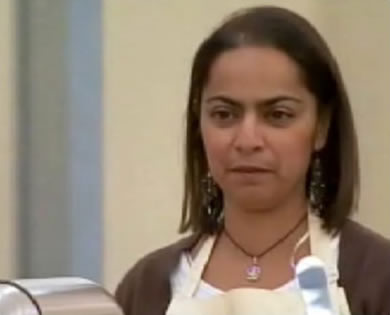 Age: 40
From: Enfield, London
Job: Head of Marketing
Urvashi recently turned 40 and decided to try and do 40 things that she had never done before – and taking part in The Great British Bake Off came top. She is self taught and started baking when she received a free baking book from her local milkman.She has been baking obsessively in the past four years and loves the way baking smells.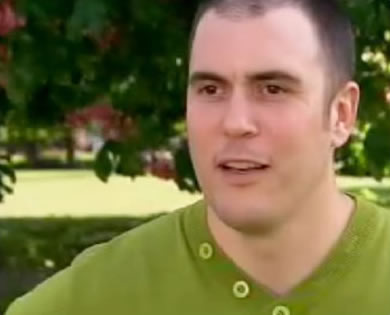 Age: 31
From: Norfolk
Job: Full-time carer
Simon lives with his wife of six years and his two young sons. He enjoys baking and claims his wife hates cooking. His main aim is to encourage people to bake more because "it's a special activity".Simon is a jack of all trades, having worked as a waiter, mechanic, sales manager, roofer and he served in the RAF. Away from baking he trains his local rugby team, circuit trains and has a purple belt in Jiu Jitsu. Simon and his wife enjoy taking part in intense physical exercise programmes due to both of them successfully tackling weight problems.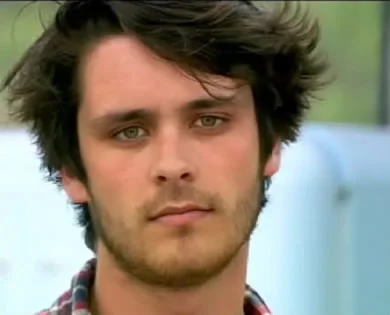 Age: 25
From: London
Job: Photographer
Originally from Preston, keen baker Rob has a real passion for patisserie and is determined to find the perfect loaf.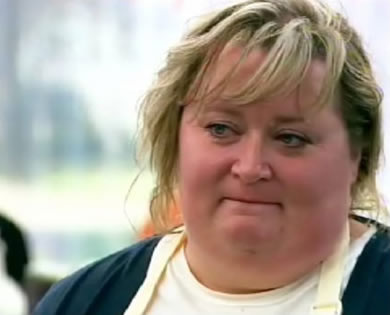 Age: 45
From: Kidderminster, Worchester
Job: Housewife
Mary-Anne is a very experienced baker with a fountain of baking knowledge. She means business and is entering The Bake Off to win.She lives with her husband, Robert, of five years and their five-year-old daughter Sasha.Mary-Anne has three degrees (PE, IT & education) and has lived in various countries such as Kuwait, Singapore and Australia. Her hobbies are mainly cooking and food photography. Mary feels strongly about getting the country baking again "it is such a dying breed that it hurts me when parents do not bake with their children". In her audition Paul Hollywood claimed that her opera cake was fit to be sold at a high end Hotel.
Mary-Anne ended as joint Runner-up in Series 2 of The Great British Bake Off.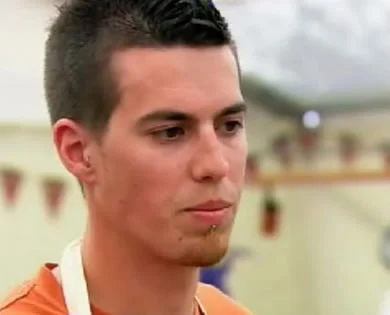 Age: 31
From: Arlesey, Berks (from Essex orig.)
Job: House husband
Keith is a city banker-turned-house husband. He looks after his son Alfie and is so mad about sport that he used to own a sponsorship company specialising in motorsport.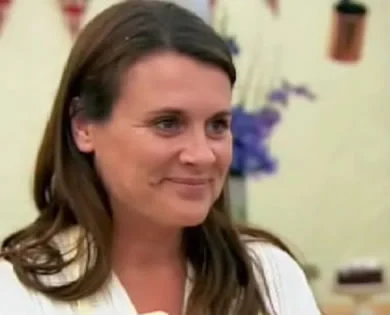 Age: 41
From: Essex
Job: Housewife
Likeable Jo wanted to take part in the show to do something for herself. She has been married to her husband for 24 years, has three children and is also a grandmother.Jo bakes up to 10 times a week and says she gets into big trouble when she turns up to places empty handed! She enjoys playing tennis, hanging out with friends, walking her dogs and music.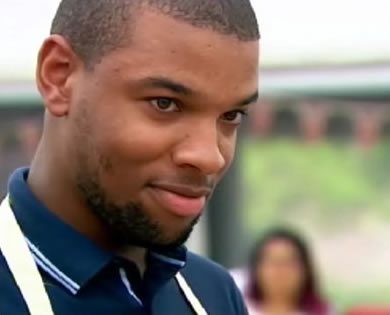 Age: 19
From: Croydon (studying at Loughbrough)
Job: Student
Meet South London teenager Jason whose nickname is Chef Jae. Currently studying Civil Engineering at Loughborough University, he has been baking for about 7 years and is entirely self taught. He likes to bake at least once a week between his studies and enjoys experimenting with classic recipes.Jason hopes to pursue a career in baking but wants to make sure he finished his education first.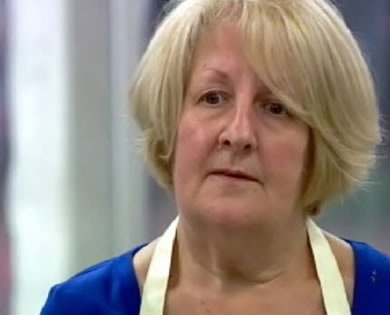 Age: 63
From: Formby, Liverpool
Job: Teacher of Modern Languages (French and German)
Janet spent her early years travelling the world, including visits to Saudi Arabia, Nigeria and India. "I loved living abroad, it was so much fun to experience lots of cultures different to my own". Janet has four children and three grandchildren to whom she's devoted.She started baking when she was a teenager and has not stopped since. She is well known for her baking in her local area: "I always have baked goods in the house because you just never know when someone is going to drop in". She says baking is easy, adding, "It's no big deal".